Beyond the Frame:
An Interview with Lina Bessonova
Polina Bessonova is a Russian born analog photographer working in her own lab in Florence, Italy. Analog is a method that combines photography with chemistry to develop and process the film that you shoot photographs on as well as to create physical prints. She is a graduate of Webster Geneva and continued her studies by getting a photography masters at Studio Arts College International. Her focus is on film photography and she teaches workshops in her lab as well as showing her work in exhibitions and in her newly published book "At Home."
How did you end up at Webster?
Before Webster, back in Russia, I was working as a radio presenter so I went to Webster to get a Media Communications degree with an emphasis on Radio Production. But then I discovered analog photography and never took a single radio class!
When did you start photography?
I have always had the urge of documenting my life, so I started blogging and doing digital travel photos when I was 16. I was also doing some paid digital photoshoots, as I really liked showing people their own beauty. However, the medium didn't satisfy me much, as it was way too easy, and I was spending too much time in front of the laptop. I consider the real date of starting photography to be September 2010, when I processed my first roll of film and fell in love. Another important date would be the summer of 2011, when I made the commitment to stick with analog no matter what.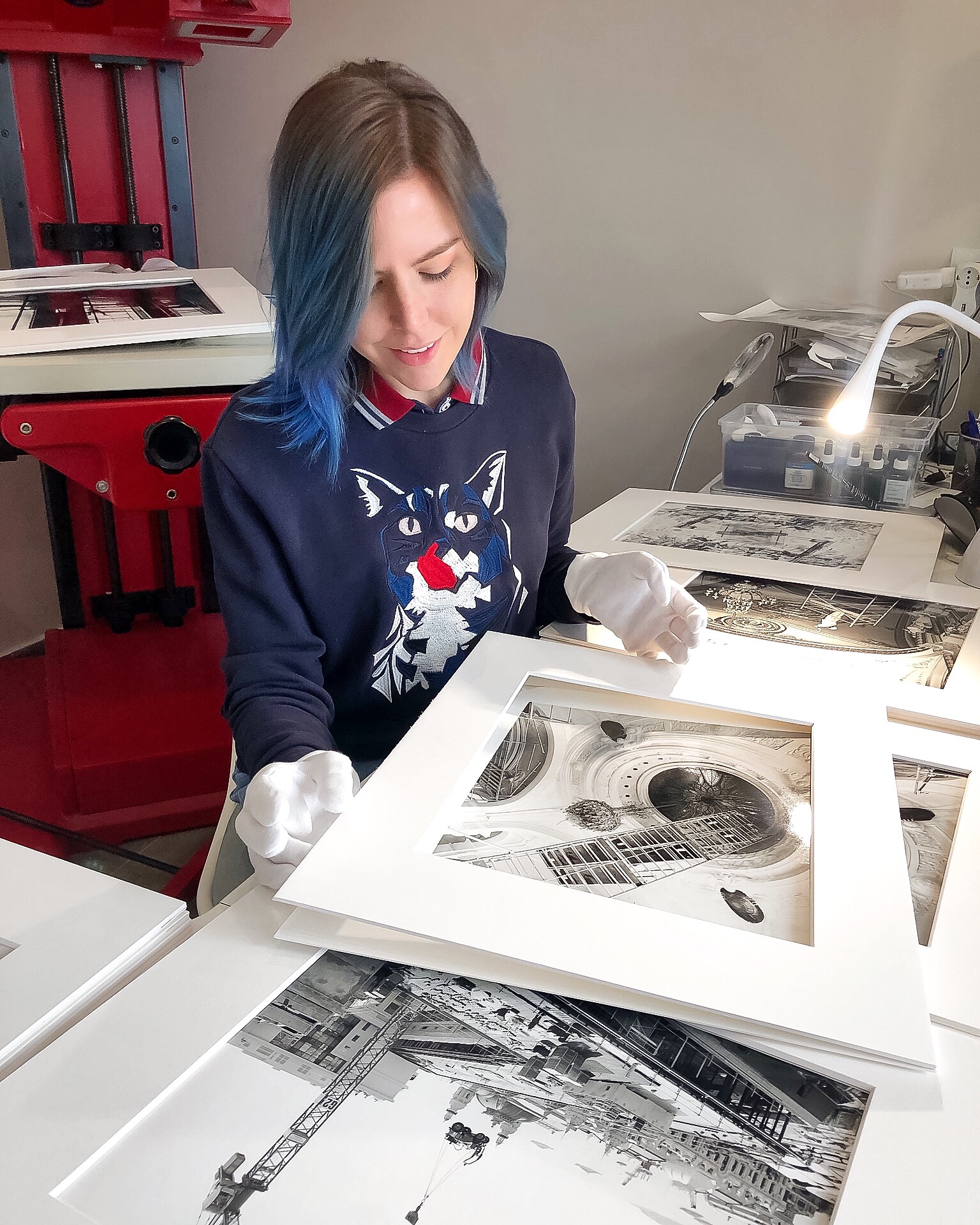 Who are your mentors? Both in and outside of Webster? 
I would not be where I am now without Francesco Arese Visconti, who back in 2010 was just teaching the Photo program. It was so important to see that analog photography can actually be a real job. You can teach, do documentaries and art, travel with a large format camera, and get published. Witnessing him do all of that made me believe that I could too. Since then I just did it.
Why do you think your photography is important?
I don't think it is. The world wouldn't notice if I never photographed at all. However, since I started being more active on social media, I got hundreds of messages from people who watched my videos, read my posts and got inspired to set up darkrooms or buy film cameras.
What type of photography do you work with most? Do you have creative freedom or are you pressured by demand?
I have zero pressure about any kind of specific subjects, because my actual work is on the teaching side. I'm researching, reading, testing and learning every day, but the images themselves can be anything I wish. It's such a nice and rare setup. I can go from portraits to reportage to still life to landscape; whatever I feel like on this specific day. I generally like metaphoric images of random objects.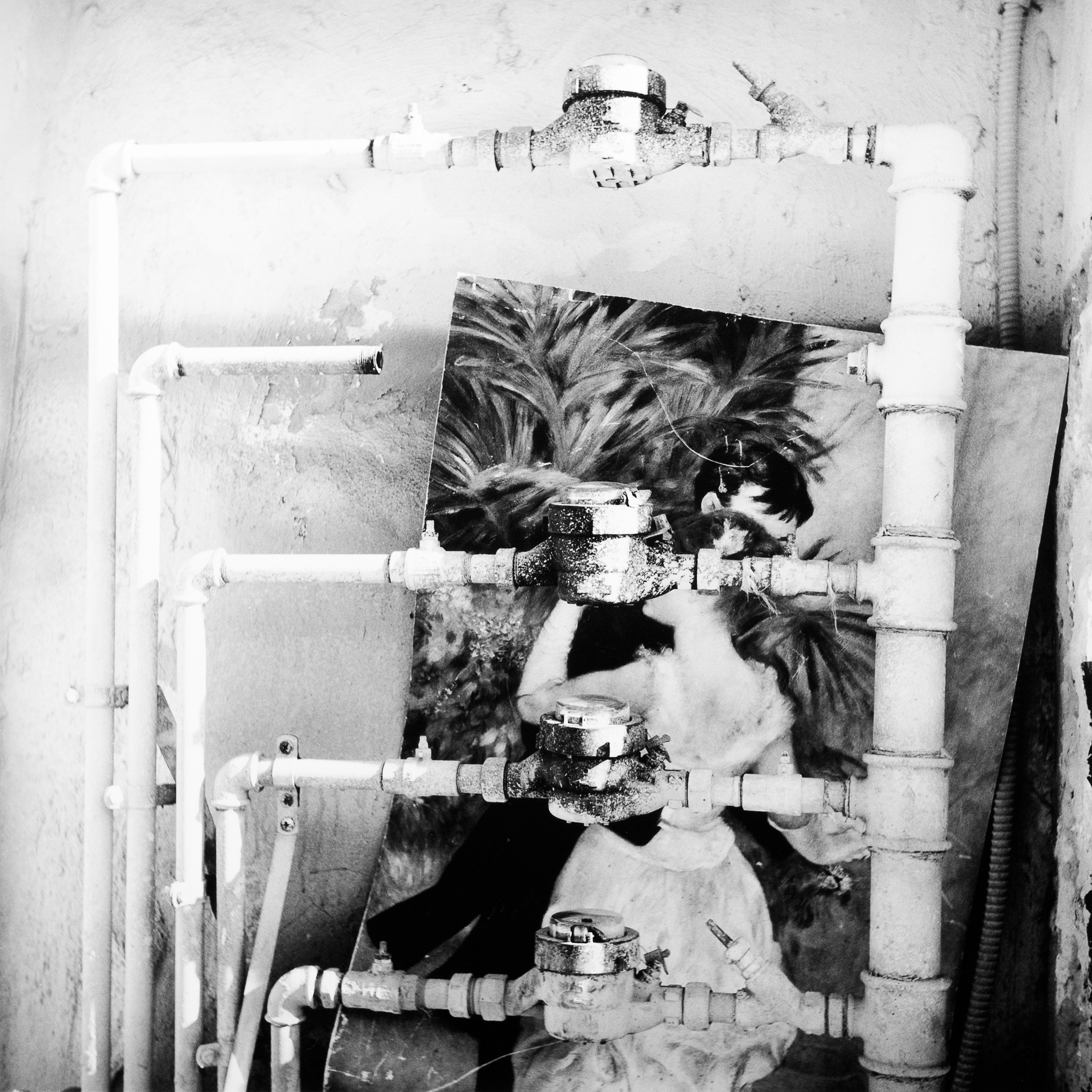 What kind of clients are attracted to film and how do you find work?
There is an increasing amount of people wanting to learn analog photography and darkroom printing. They make time and money investments, come to workshops or take individual courses. I mainly encounter film lovers with engineering/IT backgrounds, but there are also artists willing to learn a new medium of self-expression, doctors who have a hobby darkroom in their basement, or digital photographers wanting to get their hands into chemistry.
Why did you decide to create a book of your prints?
It was a big shift from taking random photographs to making a series. It's like you've always been rhyming two words, and suddenly you have to put together an entire poem. It's a challenge, and I love challenges. And you can certainly express yourself more in a poem. The book's title was "At Home" I would love to make a second one, or do another edition with extra images.
What advice would you give to people who are into film photography as a career?  
Good luck, and keep a backup second job, at least in the beginning. And make sure you aren't allergic to chemistry.