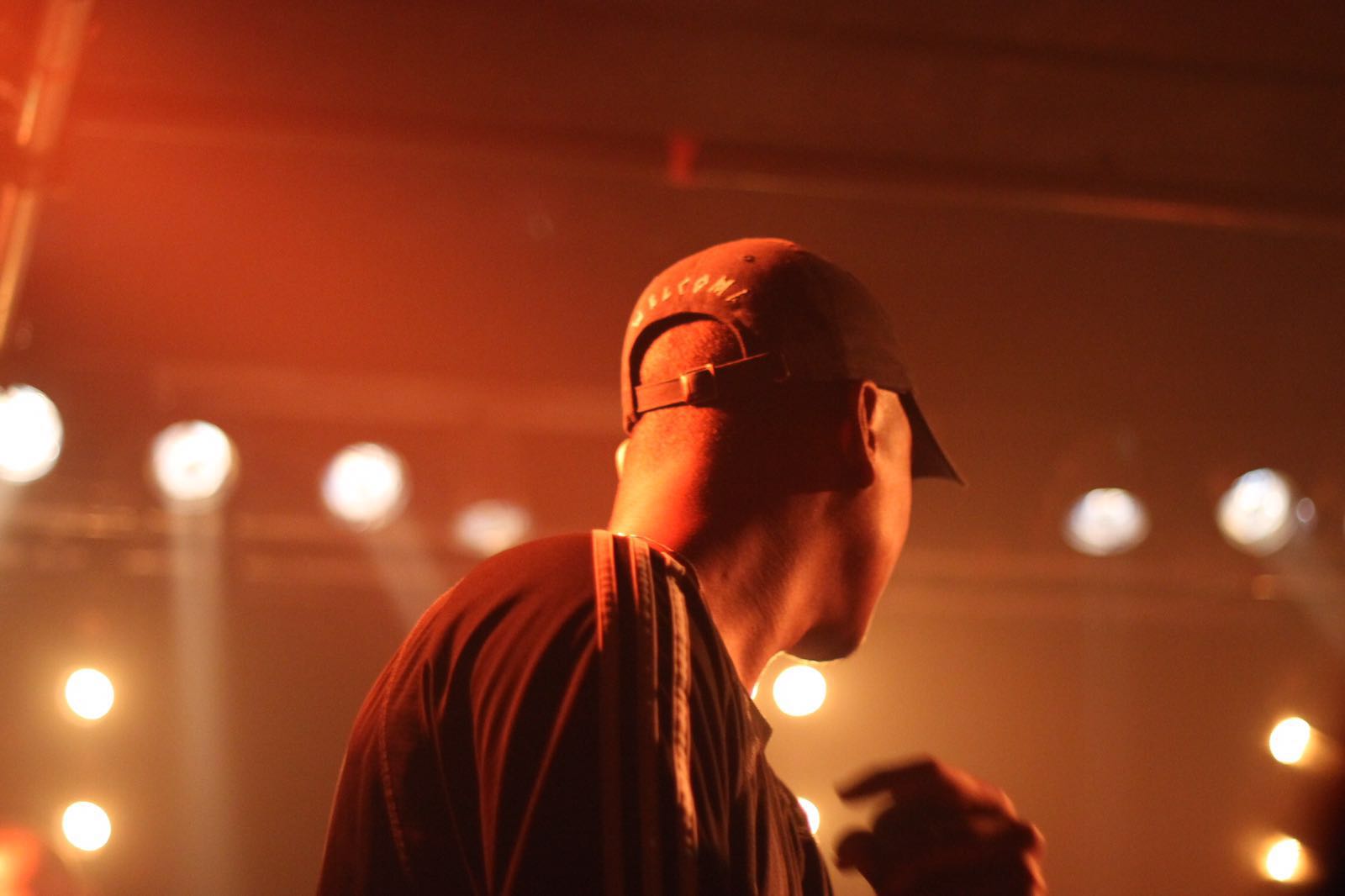 By Maria Pyatakova
The Genevois hip-hop music scene is hot right now, with SuperWakClique (SWK) blowing up the charts. Their goal is to make music they love and speak their minds— without adhering to the basics. For hip-hop artist David Bonard, aka Rico TK (Tha Kidd), rap is a way of defining himself. The 23-year-old is part of the SWK rap group, which includes locally known Francophone artists like Di-Meh, Makala and Slim K. Rico TK (RTK) is often featured on Makala and Di-Meh's songs. His verses can easily be recognized since he's the only artist rapping in English.
78: What nationality are you?
RTK: I'm half-Filipino half- American. My father is from the United States and my mom is from the Philippines.
78: Where and how did you grow up?
RTK: I grew up in Maryland, right outside of Washington, D.C. My grandmother raised me. I moved to Geneva, Switzerland at the age of 12.
78: How and when did you get into music?
RTK: Music was around me all of my childhood. Since I was a kid, I've always loved music. My mom bought a lot of vinyl CDs back in the 90s. I remember her bumping SWV and Whitney Houston, real RnB music. I got into listening to hip-hop later on in my life.
78: When did you start rapping?
RTK: I started rapping when I was nine years old because I wanted to be in a video game. I remember when Def Jam: Vendetta came out, and I was like, "Damn, I gotta be in that game." Seemed so cool to me as a kid. I wrote my rst verse and that's when I really started listening to rap.
78: Who are your musical in- uences? What do you listen to?
RTK: Not just rap and hip-hop artists. John Mayer is one of my musical in uences. Anything that moves me when I listen to it. I always pay attention to the lyrics and the instrumentals. I'm also in uenced and inspired by new artists my age.
I do listen to a lot of hip-hop music. I love Kendrick Lamar, Chance the Rapper, Tyler The Creator, Future, PARTYNEXTDOOR and Lil B. When I lived in the States, I only listened to rap and RnB. But living in Geneva has changed things since it's so multicultural. Now, I can listen to techno or I can listen to jazz, country or even heavy metal. I genuinely love all styles of music.
78: What is your career in- spiration? What makes you want to rap?
RTK: I feel free when I rap. I can say whatever I want, whatever is on my mind. It allows me to show people who I am. It's all about creativity and self-expression. For me, rap became a way of de ning myself. And I mentioned being in a video game—so I'm just waiting for Def Jam's new edition.
78: How did you all meet?
RTK: We knew each other before SWK was what it is today—before we started to rap together. SWK actually started because Makala wanted to make a T-shirt and we needed a name. At rst, there were just three of us. Overtime, it became a movement. People started coming into the group. It became a way of life—being able to express yourself and be who you are. We did not try to follow any wave. We wanted to do what we love and not care about other people's preferences.
78: Who do you most like col- laborating with?
RTK: Most of my collaborations are with Pink Flamingo. I think he's super talented. We like similar music; we have the same ideas and vision for things. Sometimes, we don't even have to talk to each other. We just create, and it turns out exactly how we imagined it.
78: Do you see a future for yourself in the music industry?
RTK: Yes, if God wants it to be that way. For sure, I can envision a future in the music industry. I want to become a legend, one of the greats.
78: What is your ultimate goal?
RTK: I want to be a timeless music artist. I would love if, in 3016, people would listen to Rico TK. That would be dope. I want to create things, and it goes beyond making music. I would like to make movies, direct and act. I want to make art and do fashion shows like Kanye. I just want to be creative.
78: What would be your dream collaboration?
RTK: I have so many artists going through my head right now that I can't answer that question. If I had to list every artist I would like to put on one track, the song would be 24 hours long.
78: Any new projects coming up?
RTK: I am working on a mixtape. And in 2017, I will put out videos and new songs.
78: "Hit a lick" hit 170,000 views. Are you happy/impressed?
RTK: I'm real happy. To be honest, I never expected that song to be one of the favorites out of that mixtape. At first, it was Di-Meh and Slim K's song. We were just vibing to the chorus, then found a hook, and wrote a verse. It was done and recorded in 24 hours. I feel like all the songs that people like the most [were ones] I did in a day or less. And the songs I actually work on, people aren't really into.
78: How do you think the Internet affects the music industry?
RTK: I honestly think that the Internet affects the industry in a good way. It brings the world closer together. You could literally live anywhere and listen to rap artists that come from all over the world. Before the Internet, this was impossible. It is way easier nowadays for rappers to get their music out— get the world to listen. You can post your tracks on SoundCloud and promote it through Twitter or any other social media.