Making Waves 
Passion of Producing
At the age of 11, something caught the attention of a young Terell Winchester that he had never heard before; the BOOM BOOM of music coming from the open door of a club. Instantly he became enamored with the beat and a lifelong love of music began.  
Now Winchester is a DJ and a music producer. He goes by the stage name Gvcci (pronounced Gucci) and co-owns and manages a techno label called Voltage Records with partner Anna Vlachaki. Winchester is also a student from Webster St. Louis who decided to do his study abroad time at Webster Geneva. 
After discovering his passion for music he realized that all music in clubs sounded the same and somebody had to change that. 
"I got sick of it," Winchester says, "It was always the same thing every weekend, in every club. I ended up bringing headphones and listening to my own music. The only way to change it was to do it myself."
Even with his passion for making music Winchester fell into the business accidentally. After he had already decided not to pursue DJing right away the opportunity presented itself to him. He commented on a music track on Facebook and after getting in touch with the artist he decided to fly to Athens for a show. This artist was Anna Vlachaki (stage name Anna V.) After knowing each other for only a few hours Anna proposed the crazy idea of starting a label together. Deciding to trust her, he agreed. 
Together they launched Voltage Records and three years later it's still going strong. After only a year and a half the label was already close to being in the top 20 techno labels in the world, an incredible success for such a short period of time.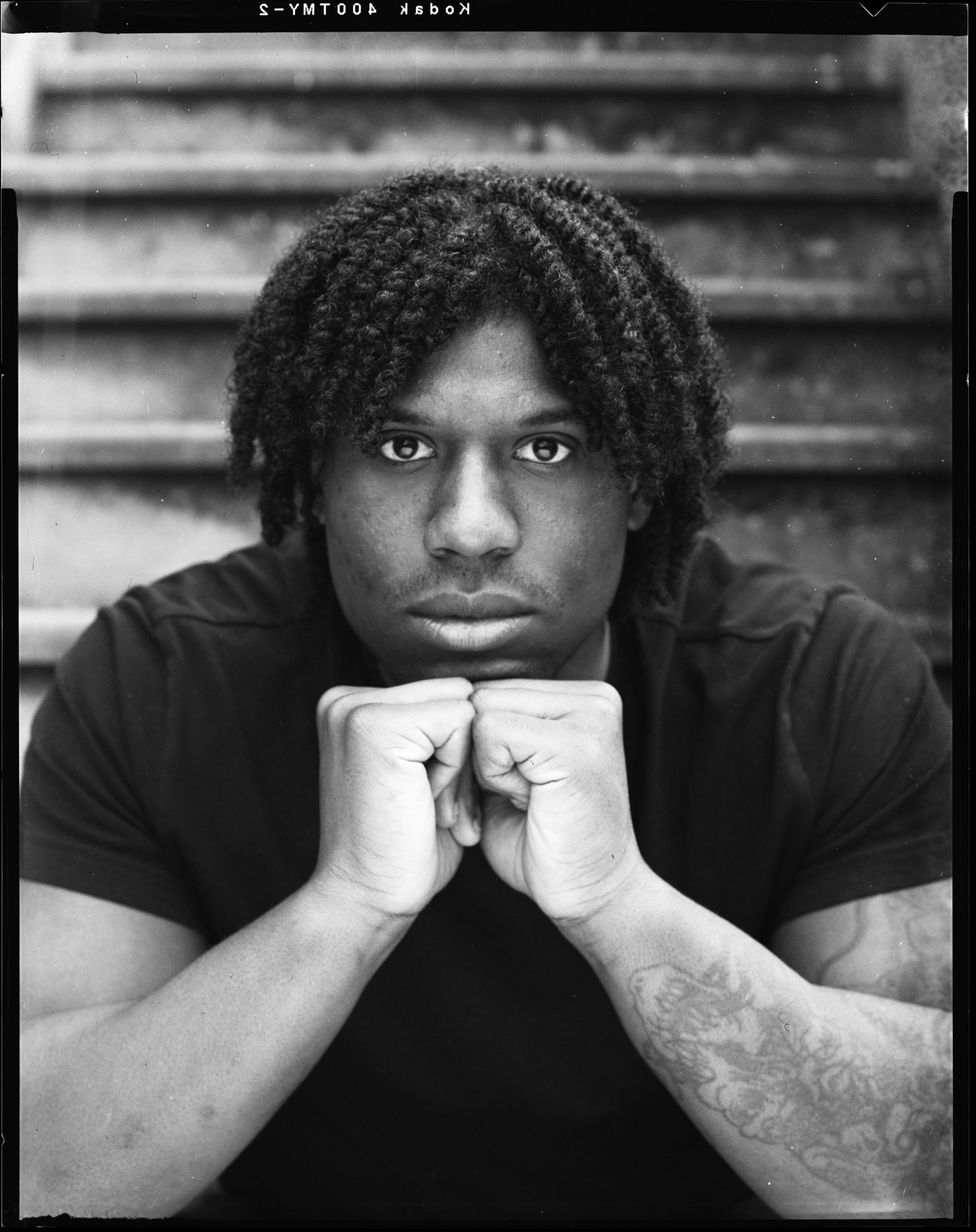 The secret to success? "We don't cheat the system," Winchester says before adding, "Every release has to be quality quality quality." He believes that what adds a signature to music is someone's personality and hopes that his own personality and passion shine through in the music that he is making. He and Anna pride themselves in gaining their success organically. 
Working with the label allows Winchester to travel across the U.S. and Europe for shows. He and partner Anna Vlachaki both play shows, as well as guest artists that they hire. They play often in New Orleans as well as Miami, Athens, Amsterdam, and London. He is based in the U.S. but prefers performing in Europe. He laughs at the difference between the two, "They don't compare. In Europe the music is appreciated and not tolerated." He elaborates, "American music is trendy, it doesn't have a personality. It changes so often that it's hard to keep up with what is and isn't in style." 
"It's many people's dreams to be able to travel so often as part of their job but he warns that it's not always as nice as it seems. "Nobody sees the hard work. It's like Instagram, you see the glamour. Its taxing mentally and emotionally. There's nothing stable," he says.
Trying to balance studying and the label is a struggle. Winchester doesn't want to make any sacrifices with music or with school but cannot fully commit to both at the same time. 
Winchester is a self-starter, who began without a degree but is getting one now to push his business further along, as well as to make his mother proud. He pauses for a long time when asked about college, refusing to give advice to anyone. He believes that college has its advantages and disadvantages but that everyone must follow their own path. In his case, he got lucky and put in the work. He does, however, explain how he gained success and that it can work for anyone willing to put in enough work. 
What can cause people to fail preemptively is a lack of perseverance. You need to be willing to give it your all for at least two years before seeing profit. You also have to know how to network. Most people who get into the same business as Winchester produce for years to master their craft before buying or starting a label. He did the opposite; deciding to take a social approach and use the label as a fallback plan. He began by becoming friends with as many people as possible within the scene, to get both himself and his label in people's minds. This got them curious and he was invited to more events. His key was establishing friendships before he ever mentioned business. 
Now Winchester's aspirations are growing. The goal moving into the future is hosting a festival, which he is working on now. He also wishes to expand the label to cut back on the workload for himself and Anna. 
Winchester teases at big projects coming up soon but warns that the scene is fickle and he can't give any more information. He believes that promoters are often cut-throat as they try to boost themselves above their competition, making it a constant fight to stay relevant and keep up with trends. 
Oftentimes label owners decide to sell when the business is well established or pass along the responsibilities to others. Winchester refuses. While he explains that he would like to shed some responsibilities, he's too proud of what he's created to let someone else take over. 
"I don't want to put my entire life into one thing," he says. After a few years he wants to step down a little and focus on building a family and taking time for himself. But he isn't going to stop. "I'll keep going until the wheels fall off," he says, "and then I still might keep going."