Article written by Gleb Kruchenetskiy and Joe Tuipulotu
My Secret Geneva is a collective endeavor to unveil the concealed treasures and lesser-known wonders of the remarkable city of Geneva. Known for its international prominence, Geneva frequently hides its more mysterious facets which Joe Tuipulotu and I (Gleb Kruchenetskiy) have embarked on a journey to peel back the layers and reveal the city's secrets and its lesser-explored charms. Through this collaborative effort, we aim to share our discoveries and offer a unique perspective on Geneva, the idea of it being an island within and having an effect on all districts that when shown in photos may make one single district look like 2 completely different places
Cornavin might be a place students are attracted to during the day and stray away from at night. Being the train station and having multiple fast food chains and tourist traps near it – Cornavin is a place full of life and uncertainty. One which students might both hate and love. But the most notable part of Cornavin is that within 10 minutes is a big Manor with fnac inside of it and lots of different food stalls along with good quality groceries. The manor and many different food options may be something students love about Cornavin, and the comfort and organisation of Swiss transport is a big plus. It is only recommended to avoid being outside of Cornavin in the evenings to avoid encounters with disgruntled drunks or beggars, but it is mostly common sense as no country exists with a completely safe and perfect district.
Plainpalais is home to Switzerland's biggest flea market and the Patek Philippe Museum, it has lots of coffee shops around it, a burger joint (The Burger Foundation), and UNIGE within walking distance. Overall, the place would fit those who would like to explore the more cultural and lively part of Geneva. However, during the night it can be an unsafe space and has been ranked as the second district to avoid in the evening. (The first one being Paquis)
Balexert is mainly a shopping center with lots and lots of different stores and an IMAX cinema. The inside of the mall is very modern, clean, and polished, however, the outside of it isn't maintained well and the overall area around it has the effect of a "landlocked island". The mall itself isn't too far away from the Gare, which might make it appealing for students to come visit it either after class or on the weekend for some shopping/grocery runs and cheap but delicious hotdogs.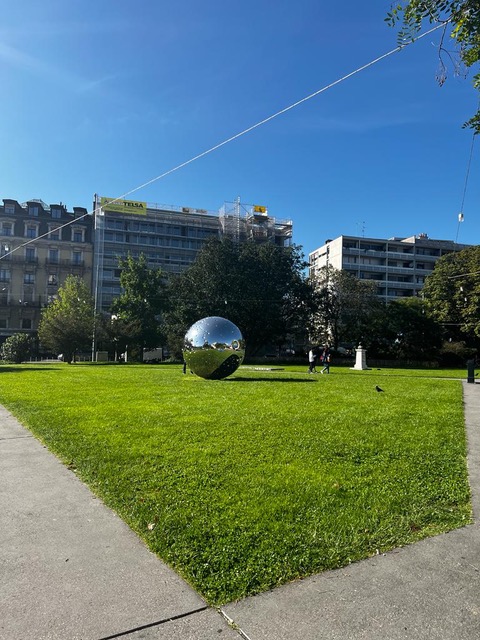 Paquis is a very multicultural area, there are lots of shawarma and kebab spots, the prices are reasonable and the overall feeling is as if it is Geneva's "Chinatown" except full of Mediterranean culture. On the other hand, this district is the most dangerous in the evenings and is the red-light district which may be off-putting for some students. Despite this fact, it may still be enticing for those who want good quality shawarma and a taste of culture.
Lancy Pont Rouge isn't a spot one would expect to hear about, it isn't a spot for shopping or sightseeing but rather parks, offices, and retirement homes. Schools and housing. Its very business and attention to detail on the streets makes me personally think of Zug – a small town right in the heart of Switzerland, being home to EV Aug and fostering lots of business around it such as Johnson & Johnson and Siemens.
How to get to each spot/cost to go there: If you want to travel to Gare Cornavin, Lancy-Pont Rouge, Balexart, Plainpalais, and Paquis the steps to get to each location are super easy. The price to get to one of the previously mentioned destinations depends on your starting point and the form of transportation you will be taking. To access the prices and transportation availability you can check them online using the tpg or SBB mobile app, or by reading the hard copy bus schedule and prices at each station, however, they usually vary from 3-10chf depending on the distance. A super money saver for students is to get a tpg Geneva area card to travel endlessly around Geneva, purchase a halbtax pass which allows you to pay half price for the whole year starting at 150, or buy a GA if you have lots of free time on weekends and have time to take a trip to Bern, Zurich, St Gallen and maybe Ticino & Lugano.
Interview
Our group member Joe Tuipulotu conducted an interview with WHA President Fatma who is a student at Webster University on the Geneva campus.
1. How do you think Switzerland's landlocked location affects its economic and trade relations with its neighboring countries? The first thing that comes to mind is that Switzerland is a non-EU member. Switzerland's status as a landlocked country was probably one of the driving factors that caused Switzerland to join the Schengen Agreement. Another reason for Switzerland joining the Schengen Agreement was to boost its economy because of its geographical nature and the surrounding European countries.
2. What has experience been like with Swiss people and do you agree or disagree with the metaphorical idea of Swiss people being coconuts? Since I'm an international student I was aware of this concept before making my decision to move and study here in Geneva. Personally, in my experience, the coconut analogy has not been the case. I am, however, aware that this analogy of the Swiss being coconuts is famous and in some other cases proves to be true.
3. What is your favorite activity to do in Switzerland? This might sound a bit nerdy, but the best part about Geneva is getting to explore International Organizations. International Relations is a field I have an undying passion for. Even from a young age, I would ask questions about national and international activities. When I first learned about International relations I knew at that very moment that it was the right field for me. One of the major reasons why I chose to study at Webster Geneva was the flexibility it provides for students who are interested in international relations to explore the fields they are interested in. Students who study international relations in Switzerland can also gain practical experience in the headquarters of international organizations which is unparalleled to any other country. Don't get me wrong, I very much enjoy participating and doing other fun things in Switzerland, but the biggest highlight overall has been exploring and engaging in my passion for international relations.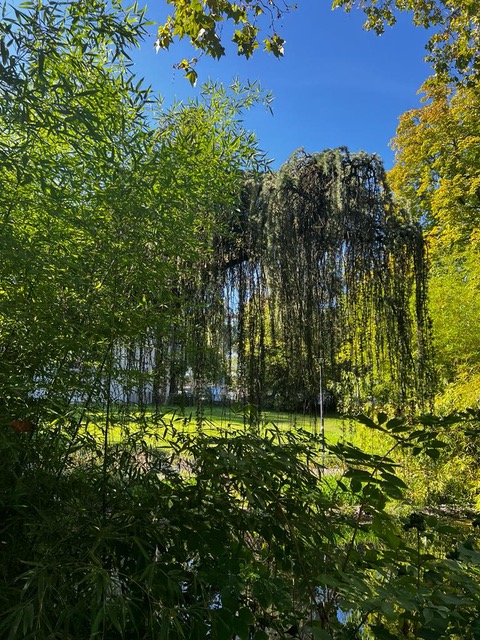 Our interview with Fatma shed light on several intriguing aspects of Switzerland and her personal experiences, Fatma's perspective on the "Swiss people as coconuts" analogy provided valuable insight into the cultural dynamics in Switzerland. While she, as an international student, did not necessarily feel this to be the case in her own experience, nevertheless acknowledged the existence of this metaphor and its application in certain instances. Fatma's passion for exploring these institutions and the practical experiences available to international relations students in Switzerland was truly commendable and serves as a testament to the variety of possibilities that studying in Geneva has to offer to individuals with a similar passion.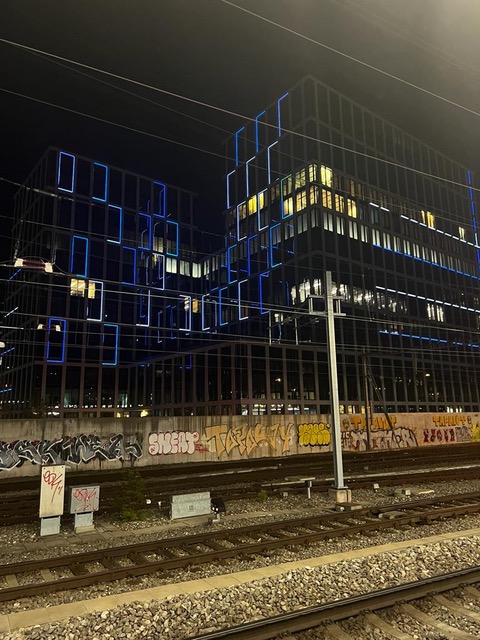 Ultimately, "My Secret Geneva" provides a thrilling glimpse into the hidden facets of Geneva which reveals both its enchanting charms and safety concerns, this project may have a make or break effect on students – with our group being a prime example, having started initially with 4 members; Joe and I faced great challenges in communication and policing our teammates which in the end had the effect of break on our group having no other choice than be split up, but that's when the making effect took place and bonded Joe and I together to organize, plan and fulfill our assigned duties in order to work together collaboratively on this project with passion. We strongly recommend this project for future students and implore them to choose smaller groups for optimal coordination.