Between September 27th and December 20th, 2018, an exhibition of one hundred portraits of women who changed the world was installed in the Student Lounge and several office spaces on campus. The portraits were painted by Norwegian artist Sema Jönsson, who set herself the goal of painting one portrait every day until she reached 400 paintings. Jönsson hopes that the stories of the women she has portrayed will encourage viewers towards their voyage of self-discovery. To read more about Jönsson's project, please visit
artsema.com
. Commissioned by Dr. Clementina Acedo, the exhibition was the first of a year-long sequence of events celebrating the university's 40th year in Geneva. Dr. Julianna Sandholm-Bark curated it with the help of undergraduate students Saba Ghezili, Grisha Loginov, Pierre-Antoine Belin, Martina Castiglioni and the students of First Year Seminar, who helped select portraits for the Student Lounge. The show was installed with the assistance of Francesco Arese Visconti and students Elisa Honegger, Puja Schroth, Fernanda Faria Zagato, and Claire Vasiloglou. Dr. Claude Chaudet generated QR codes for the portraits. Ron Banks, Will McDonald, and Tim Young helped promote the event. Celia Joachim, Kristina Shimkus, and Jose Lima provided invaluable support. The photo essay below documents a side project involving a few of these portraits, which were particularly inspirational to members of the Webster community. Each portrait appears with the person who chose it.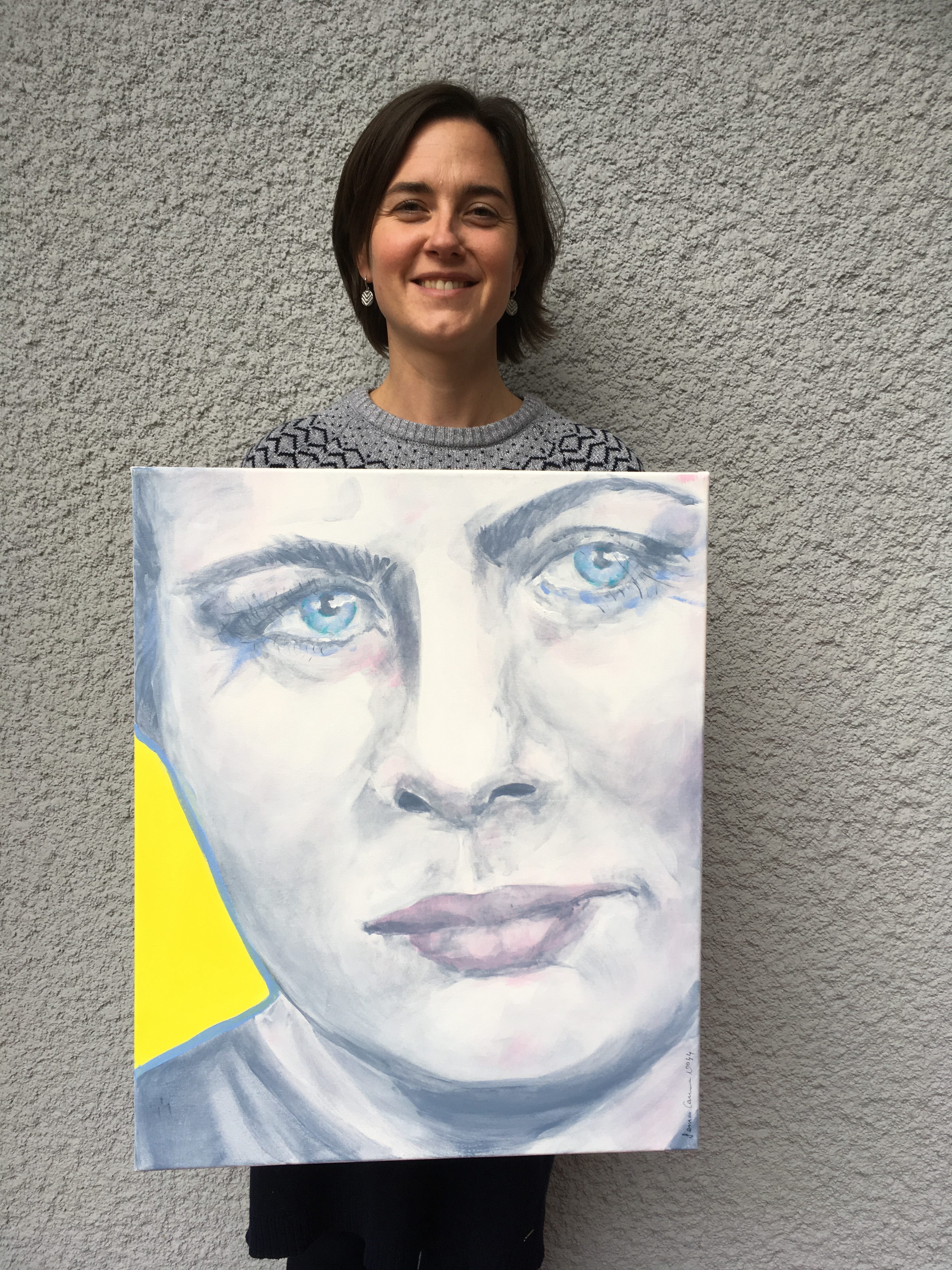 Julianna Sandholm-Bark on Irena Sendler: I first learned about Irena Sendler during a recent visit to the Museum of the History of Polish Jews in Warsaw, the city where I was born 40 years ago. Sendler was head of the children's bureau of "Zegota," an underground organization set up to save Jews after the Nazis invaded Poland in September 1939. She rescued about 2,500 Jewish children by smuggling them out of the Warsaw ghetto, which had been created by the Nazis soon after their invasion of Poland. Sender's portrait is a powerful tribute to the human capacity for moral courage, and also to the scarred legacy of the city of my birth.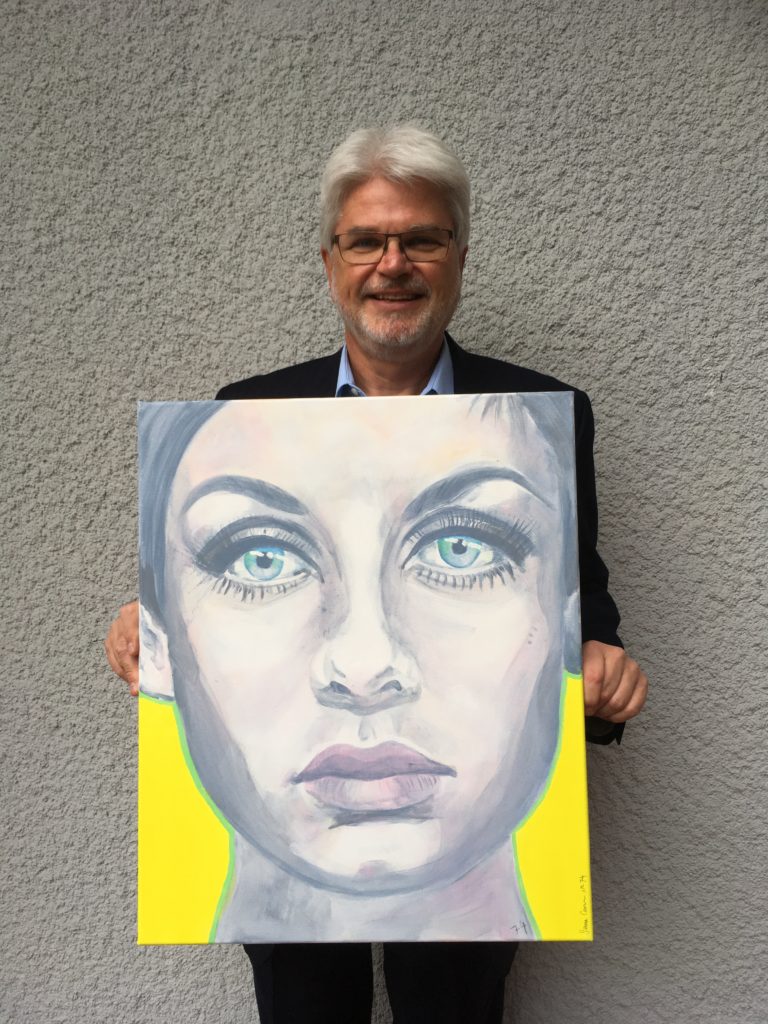 Ron Banks on Twiggy:  For me, Twiggy represents what was happening at the time – the changes in music, the mod style, the hipness and the subtle rebellion of the youth. She was only three years older than I, and what impressed me was how she became an icon and a trendsetter at such a young age as a model. She gave confidence to many young people to be different. Thank you, Lesley Hornby-Lawson.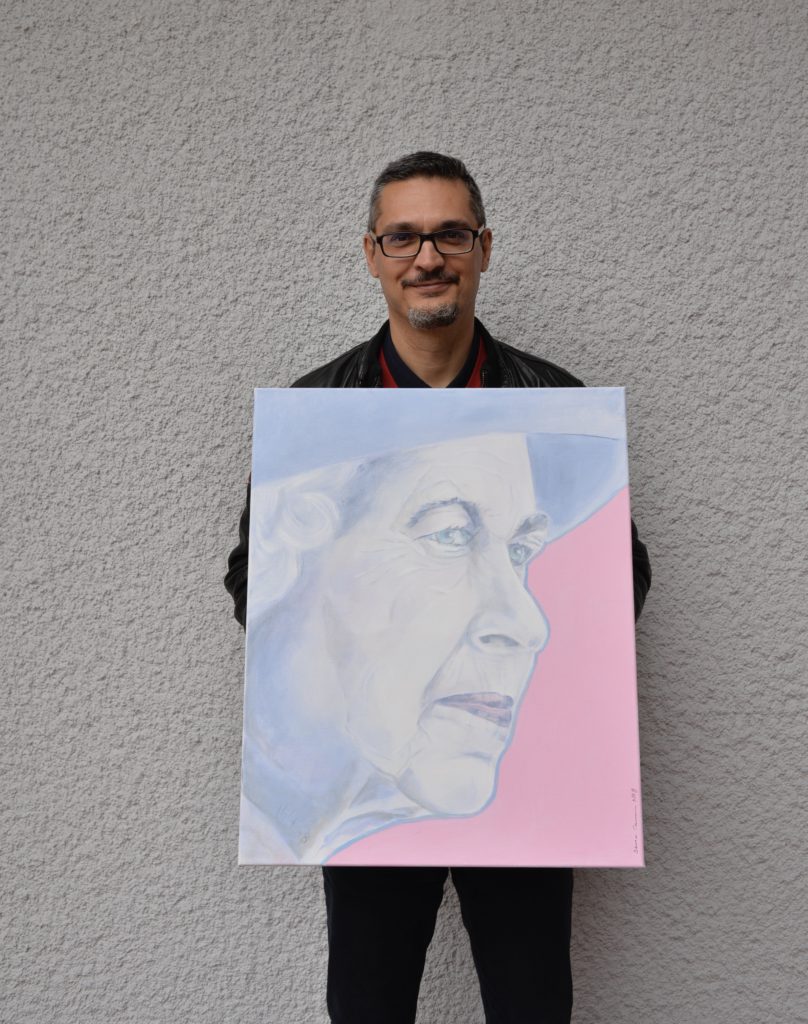 Francesco Arese Visconti on Elisabeth Windsor, Queen of England: Queen Elizabeth turned 93 last April. She has lived almost a century. She is an icon and has fully experienced the 20th century, one of the most controversial and diverse centuries in the history of humanity. When I think about the Queen, I cannot avoid thinking about portraits of queens and kings and how artists have created them with different styles. The final goal was always to represent their aura. When I saw her name on the list, I immediately recalled her photographic portrait taken by Annie Leibovitz. Portraiture is part of my identity as a researcher and as an artist, and photographic portraiture is a key element in the PhD I am working on at the University of Westminster. Lastly, I just realized she was born in 1926… It might seem to be by chance – though nothing happens by chance – but Fiorentina was founded in 1926 in Florence. (This happens to be Francesco's favorite football club)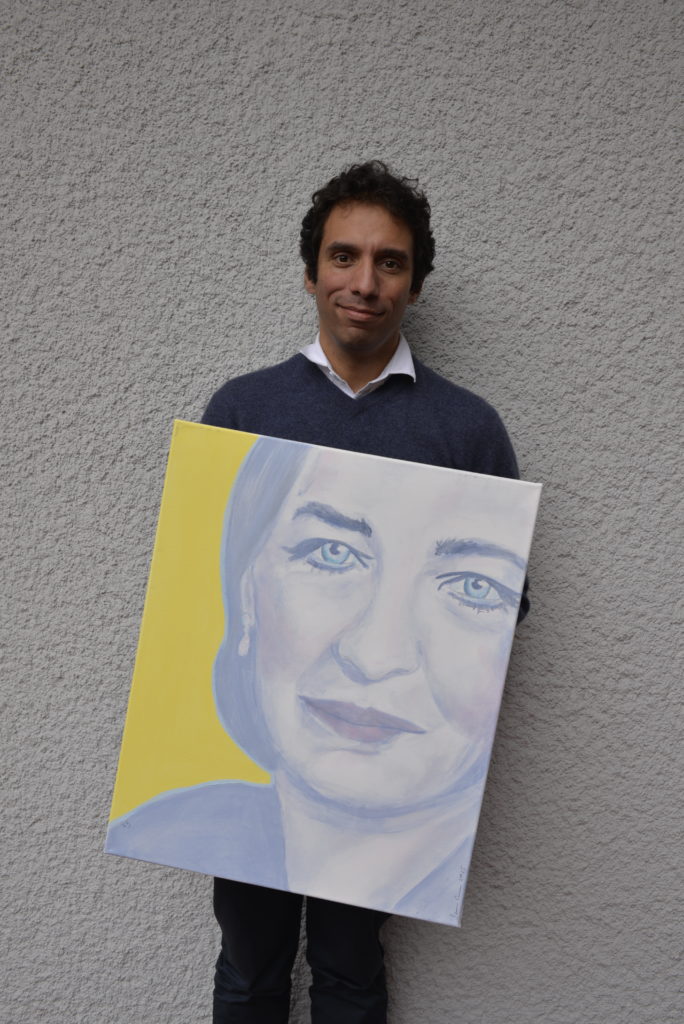 Claude Chaudet on Grace Hopper Women in computer science have always been under-represented, even if this line is slowly changing. Grace Hopper (born Murray) is therefore a particularly notable person since she was a mathematician, a woman in the military (US navy) and a visionary for computer science. She defended in the 1950s the idea of a high-level programming language, easier to understand that machine language, paving the way for modern computer programming.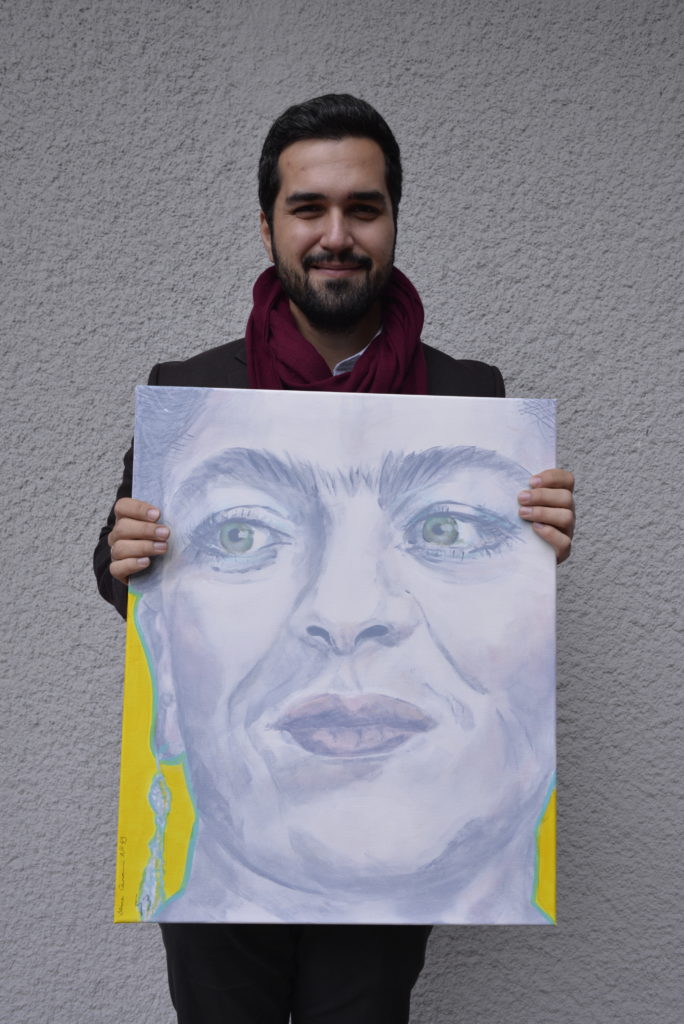 Vlad Glaveanu on Frida Khalo: Frida is an inspiration for many reasons but what inspires me most from her story is her resilience and the way in which she managed to turn suffering into creativity. Her unique style is, at once, deeply embedded into culture and her life experience and, at the same time, deeply unique. This, for me, is one of the main lessons of creativity: that it connects us to our world in the most personal and unique ways!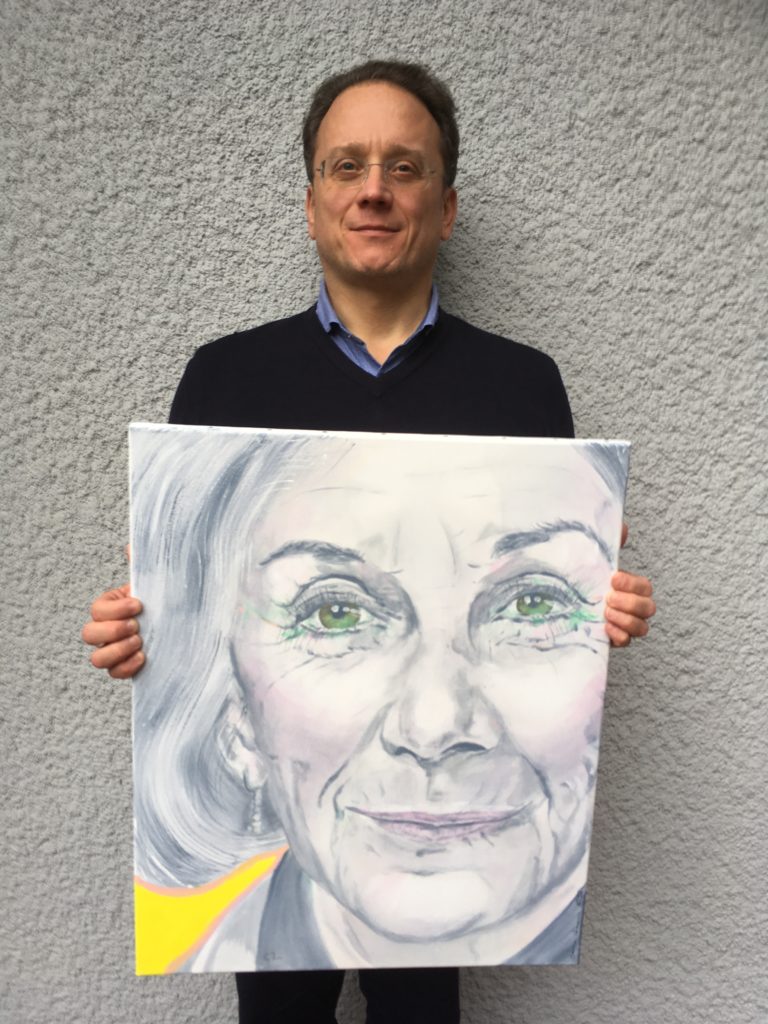 Oreste Foppiani on Nadine Gordimer: I chose Nadine Gordimer's portrait because she is a multifaceted Anglophone writer, and Nobel Prize winner for literature. She is both a key figure in South African literature and a political activist who played a major role in her fight against apartheid.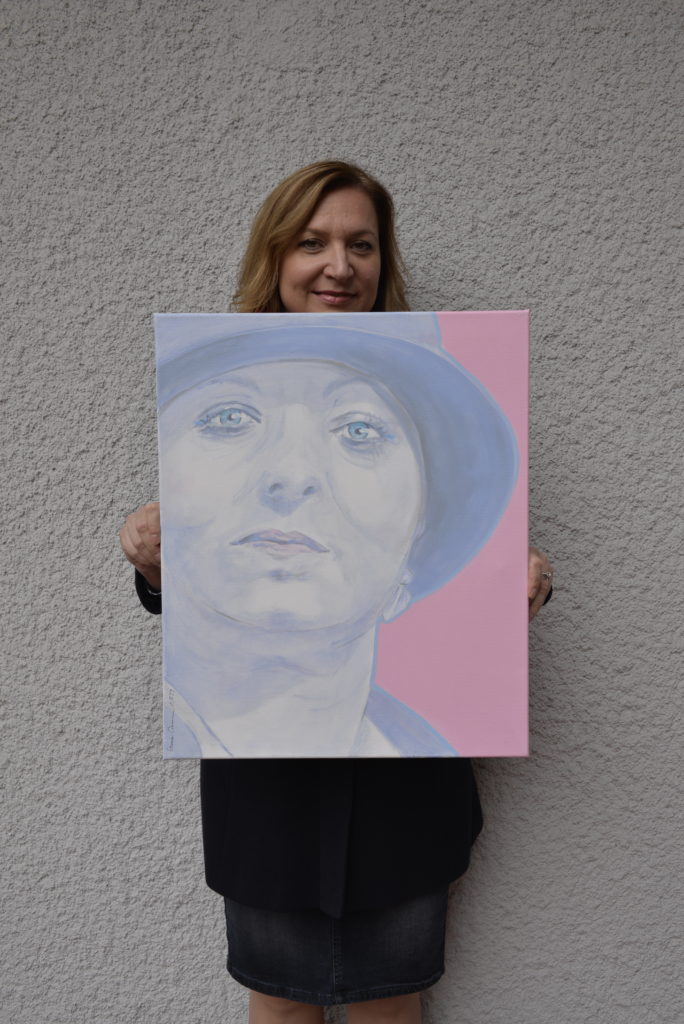 Kristina Shimkus on Helena Rubinstein:  There are so few female role models from Eastern Europe who have accomplished as much as Helena. Known for her global cosmetic empire, Helena was also a savvy entrepreneur, arts patron and philanthropist who supported women in science. On a more personal note, I remember discovering Helena Rubinstein's beauty products as a teenager in my mom's beauty cabinet. My wonderful mom, who is now is in her 70s, still believes in the importance of beautiful skin, hair and nails and has been a true inspiration for me.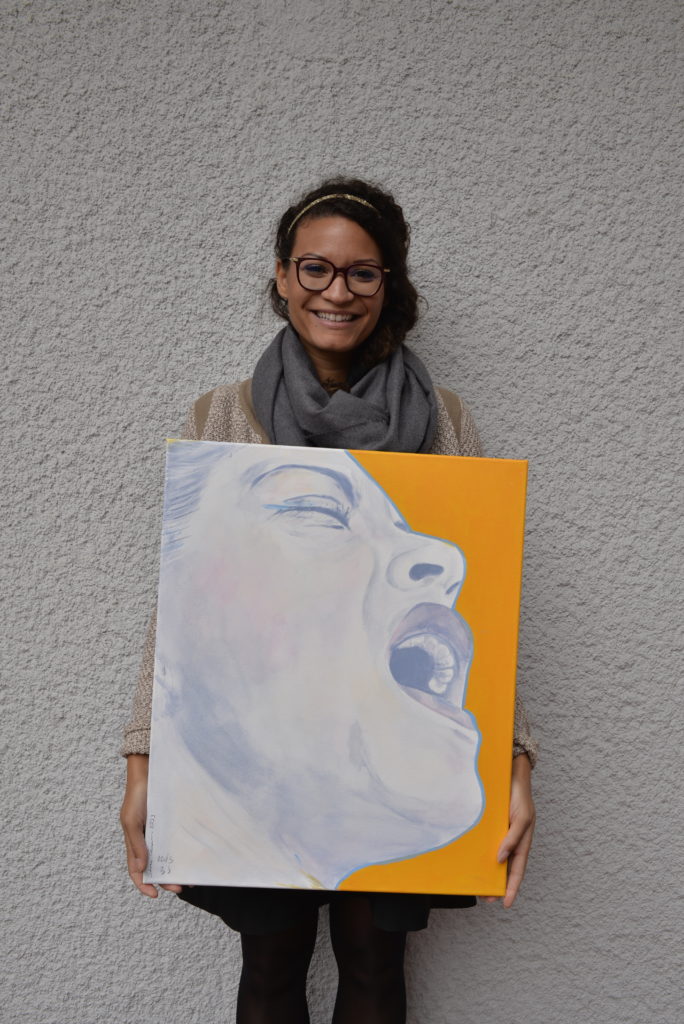 Celia Joachim on Billie Holiday:  Choosing Billie Holiday's portrait to be in my office was an easy choice. I grew up in a house where Jazz music was always playing. From Ella Fitzgerald & Louis Armstrong to Nina Simone, John Coltrane and many more, Billie Holiday is an artist that I've listen to for years. She has a delicate yet powerful voice, a dramatic intensity that makes each and every of her songs more meaningful. Billie had no formal vocal training but a natural talent and ability to move anyone who would listen to her.
Sharon Hitchcock on Amelia Earhart: I chose the portrait of Amelia Earhart (1897-1937?) to hang in my office. She was an intrepid aviator who dared to break records in the new field of aviation at a time when women had little access to any jobs. Already a role model, her disappearance from the skies and supposed death by accident – or possibly as a war prisoner – made her story sad and unforgettable. An example of her lasting impression is contained in the song lyrics by Joni Mitchell, a musician I admire.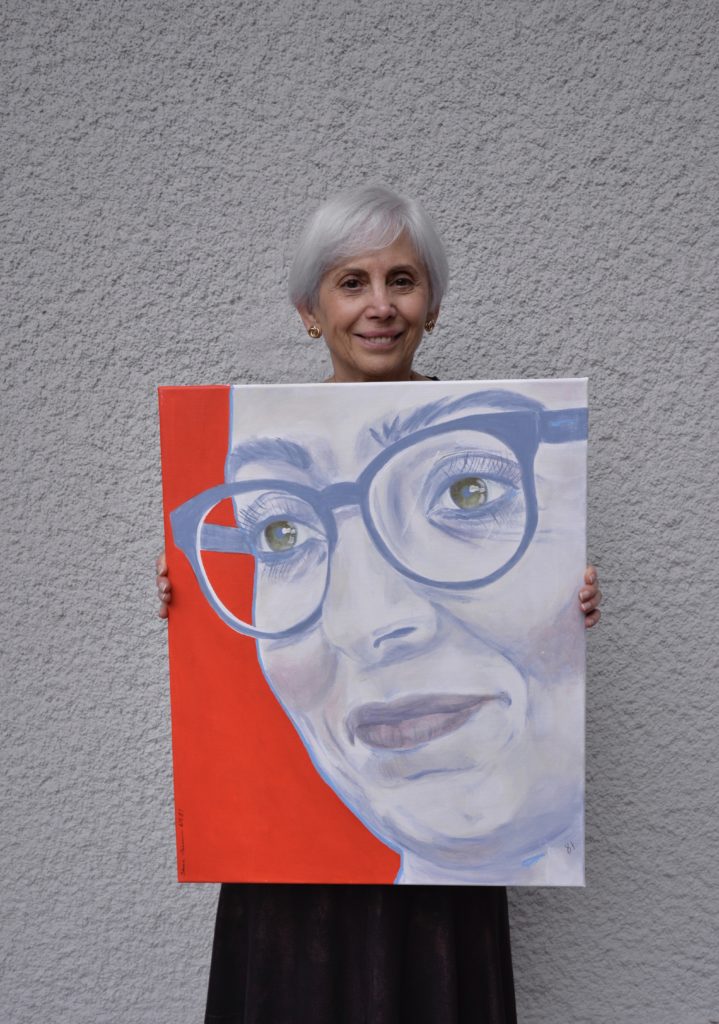 Teny Pirri-Simonian on Zainab Salbi.   Zainab Salbi gives hope. Out of her compassion for Bosnian women used as weapons of war, at 23, and newly married, she founded the organization Women For Women International, a worldwide network that aids women who have survived war. I feel especially close to her because, although we have never met and are a generation apart, we are from the same geographic region and are working on the same issues. Her 20 years of untiring work for women in Afghanistan, Bosnia, Colombia, Rwanda, Sudan, and beyond are inspiring.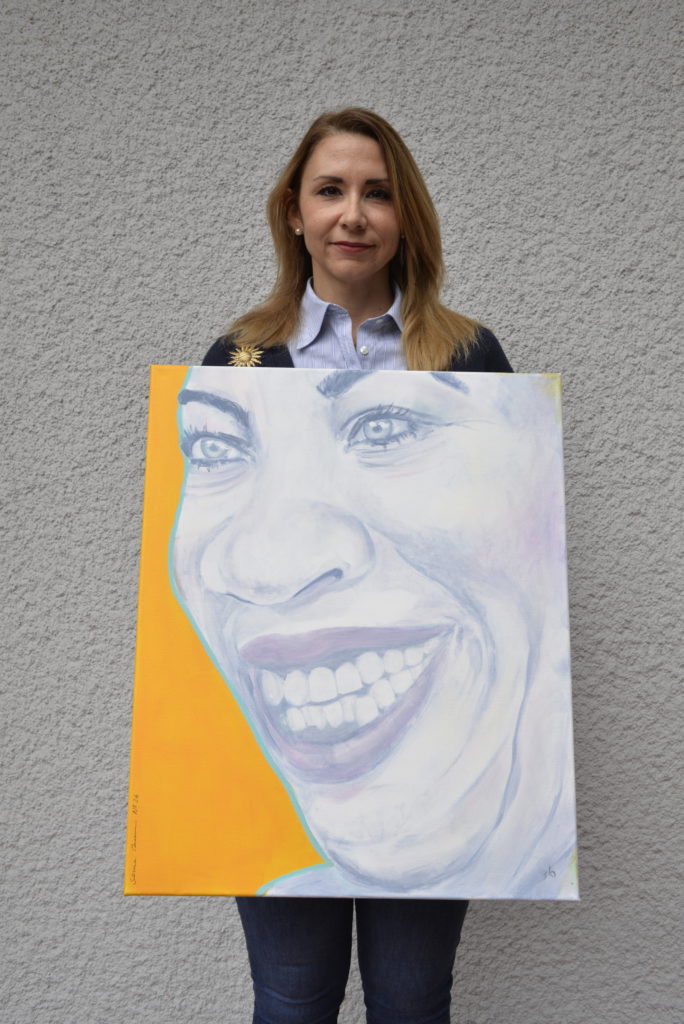 Amanda Callendrier on Tarana Burke: I chose Tarana Burke as my portrait in support of the #metoo movement of 2017. I confess that I didn't know her face, and I chose from the list of names. I tried to learn a little more about her, since she would be living with me at work for a while. I found out that her "me too" movement started over a decade before Alyssa Milano made it popular again, and I learned of her civil rights activism, her Bronx upbringing, her time spent in Alabama. I think I most liked the fact that people who visited my office wouldn't necessarily recognize her from the portrait, and many not even by name. I liked that I would have to explain it and that it meant that the beliefs were on display as much as the person. I could say that Tarana Burke was one of the "silence breakers,"" with her watching over me.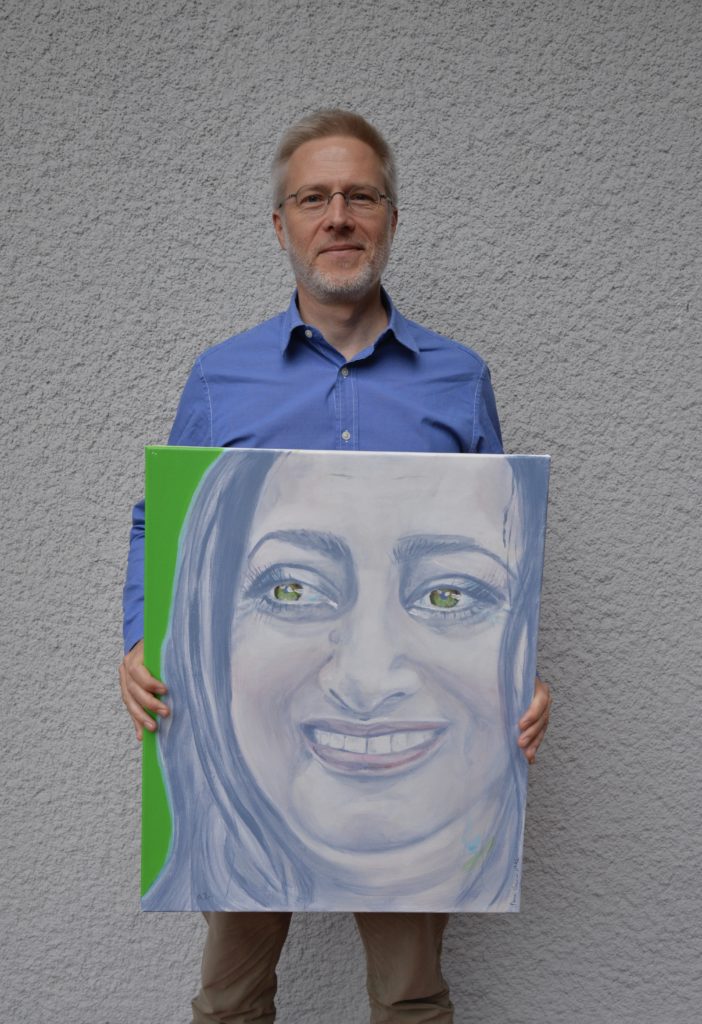 Peter Carson on Zaha Hadid: I first became aware of Zaha Hadid and her work in 2003.  She designed a new building for the Contemporary Arts Center in Cincinnati, Ohio, where I was living, and it was a very big deal. Not only was she a famous, edgy and hip, but her building was sublime. I spent many happy hours there admiring the building, as well as the art. It was her first project in the United States and she, of course, went on to design bridges, opera houses and dozens of major buildings all over the world before her untimely death in 2016. She was a giant.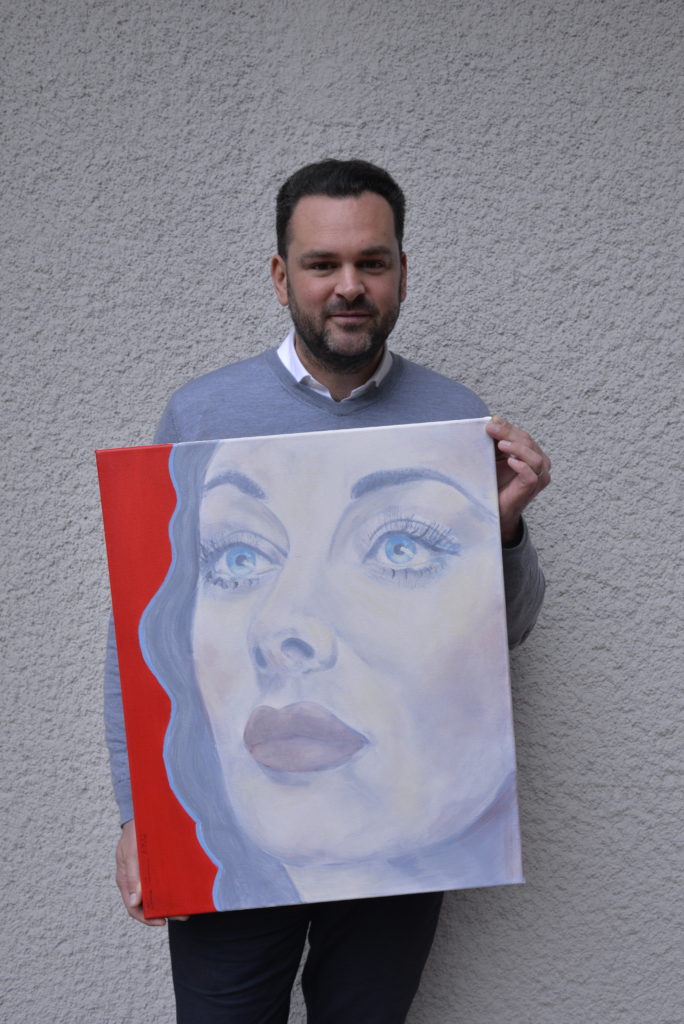 Axel Dormans on Hedy Lamarr: The first time I discovered the face of Hedy in the list of the 100 Women who Inspire from S.J. I knew that I would choose her representation to be sitting in my office for the next coming months. Along with her incredible beauty, she brings a sophisticated mix of serenity and assertiveness that brings the certainty that she is a great woman. A lot of passion is coming through the depth of her intense blue eyes and it leaves me at once puzzled and dreamy. In fact she inspires me a lot … and I will miss her energy when she returns back to S.J.
Beatrice von Mach on Marie Curie: The first woman to win a Nobel Prize, to date the sole winner of two Nobel Prizes in two different disciplines (physics and chemistry), Marie Curie embodies genius, courage and selflessness, working tirelessly in the face of sexism. One of her most inspiring stories must be her dedication to x-ray  thousands of WW1 wounded soldiers at the battlefront using the small mobile X-ray units she had developed. Her work caused her to be exposed to high levels of radiation which led to her early death. Her ashes were enshrined in the Pantheon in 1996.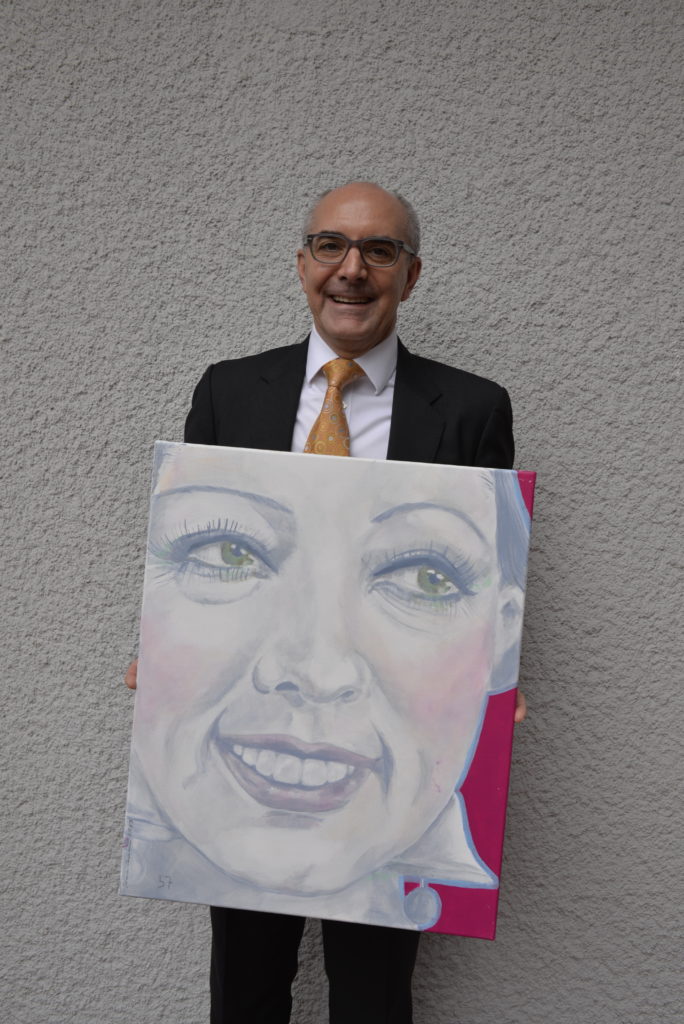 Will McDonald on Josephine Baker: I was proud to have my photo with the portrait of Josephine Baker, whom I knew as an entertainer and an outspoken civil rights activist.  Originally a world-renowned jazz and dance icon based in Paris, France, she was a supporter of the French Resistance in WWII, and eventually became a vocal civil rights activist against segregation in America (and even renounced her American citizenship in defiance).  Her impact was partly because she left her native country and could raise a voice more freely abroad.  Her controversial advocacy during the Civil Rights movement in the U.S. continued from afar—yet she was invited to make an official speech at the March on Washington. Because of her successful entertainment career, she engaged among the highest circles of European society.  She apparently once said about her activism, "I have walked into the palaces of kings and queens and into the houses of presidents. And much more. But I could not walk into a hotel in America and get a cup of coffee, and that made me mad." I wanted to more about her, after seeing this portrait, and I discovered two additional and uncanny connections, besides the common link that we're both Americans who chose a francophone city as our home:  she was originally born under the name Josephine McDonald (my own last name, but no direct relation as far as I know) and she was from St. Louis, Missouri–our home campus of Webster University)!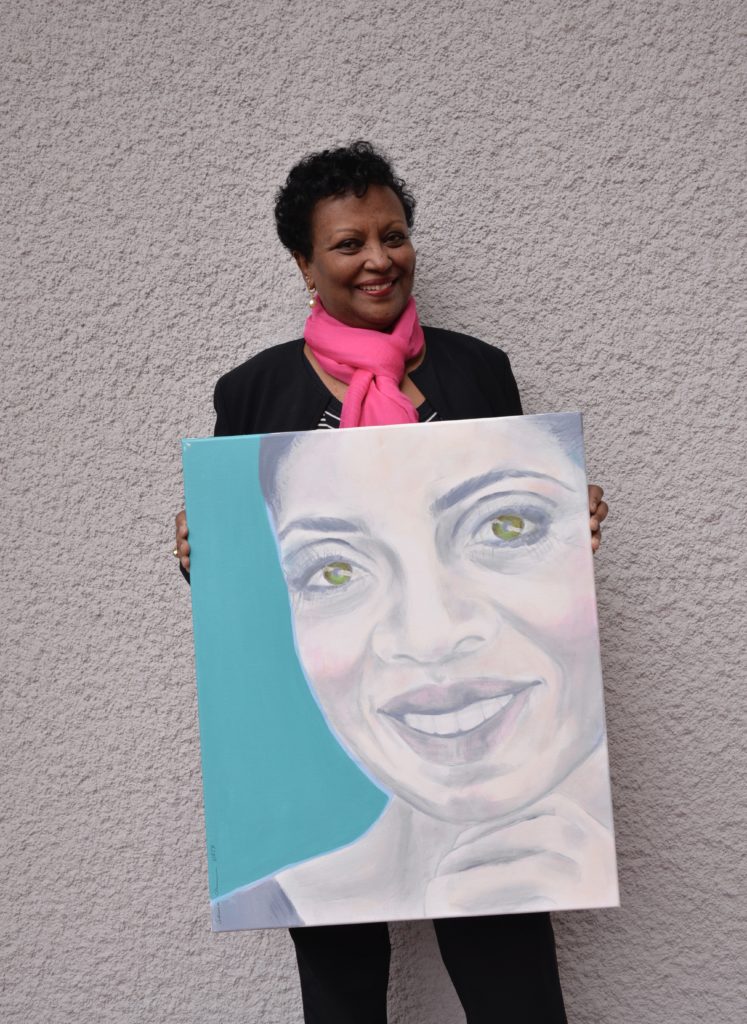 Elizabeth Gebre Michael on Oprah Winfrey: Oprah is very inspiring to me because the obstacles she faced early in her career did not stop her from pursuing her dreams. She is also a great philanthropist who is generous in both her willingness to share her life experiences and her ability to feel empathy for others.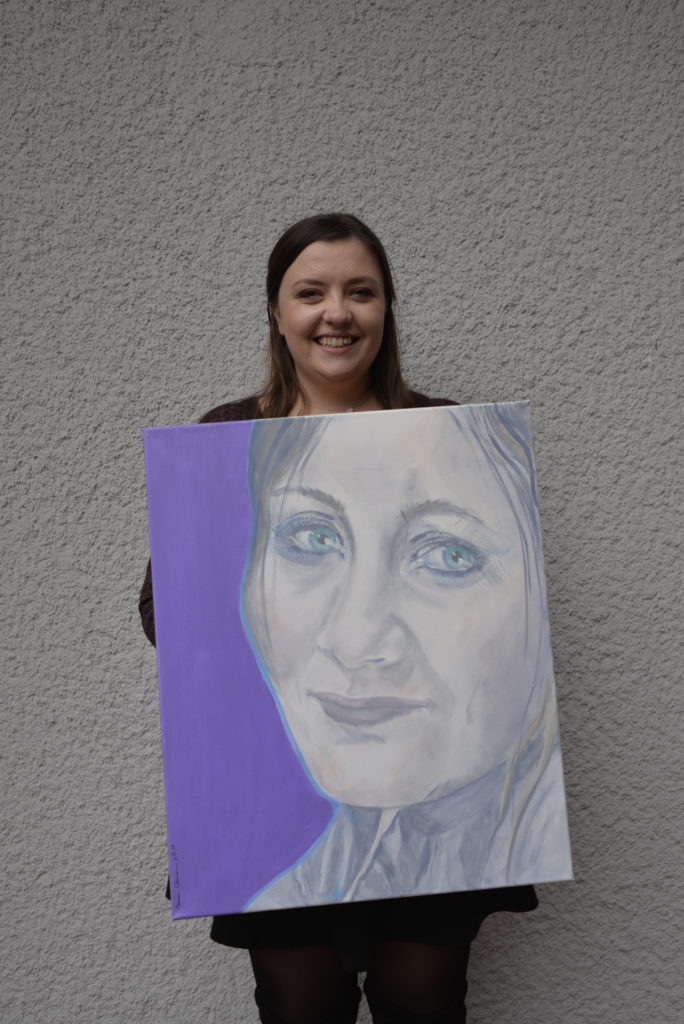 Elisa Honegger on J.K. Rowling:  I chose J.K. Rowling because she inspired me to read. As a child, I could not stand reading, I did not see the point, and my parents were worried… rightfully so. But then, one day, my mother was reading the latest Harry Potter book, and I was bored, so I was reading over her shoulder. I asked my mother what was going on and she would not tell me. All she said was to read the book. So, I picked up her copy of Harry Potter and the Half-Blood Prince, and I started reading. I could not stop. Once I was finished, I had to read the next, but it hadn't come out yet, so I had to go back and read the previous five. As I got older, I would read these books when I was dealing with a lot of stress. Her books helped me escape for a while, and I would be able to relax. I am pretty sure that I am not the only person who she inspired and that is why I chose her.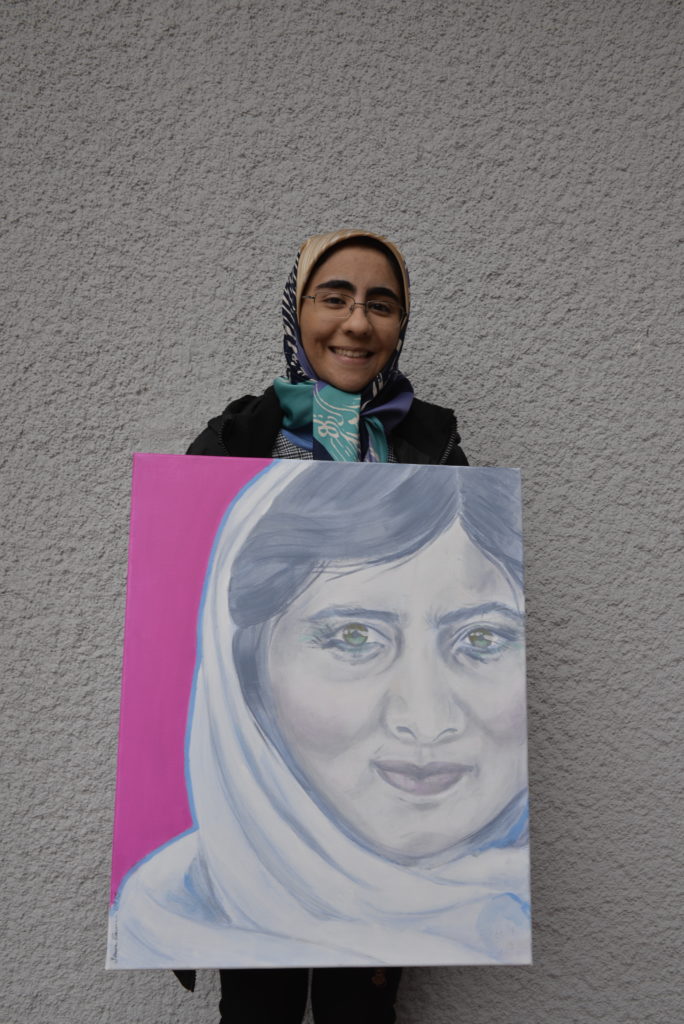 Saba Ghezili on Malala Yousafzai: I admire Malala's efforts and accomplishments and consider her a true role model for my generation. As the youngest Nobel Prize laureate and an activist for female education, she has faced many difficulties in her path to remind the world of the significance of education as a fundamental human right. It is thanks to people like her, who stand with exemplary courage and devotion, that this world will become a better place.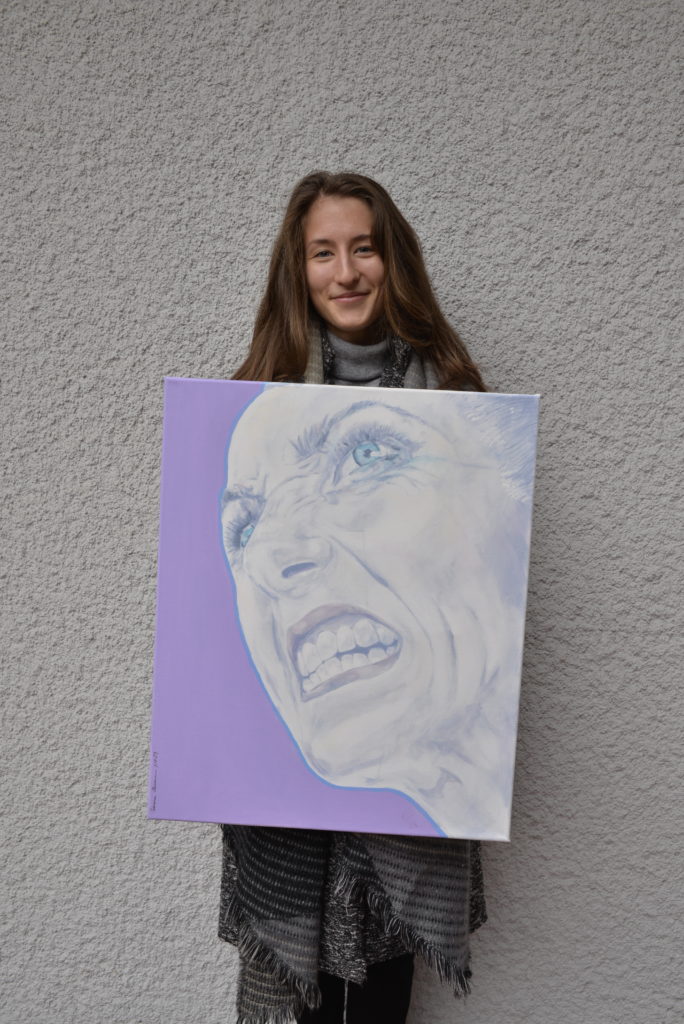 Martina Castiglioni on Valentina Vezzali:  Valentina Vezzali is one of the most celebrated Italian athletes in the world; with six Olympic gold medals and over twenty wins in the World and European Fencing Championships. Valentina is not only an icon in the history of foil fencing, but also a symbol of determination, passion, and commitment. What I find particularly inspiring about this woman is her natural ability to engage in sport, family life and social work with equal dedication and positive energy. She is also involved in several UN initiatives, tackling climate change and food scarcity, which proves that she is not only a role model because of her career achievements, but also as an active global citizen.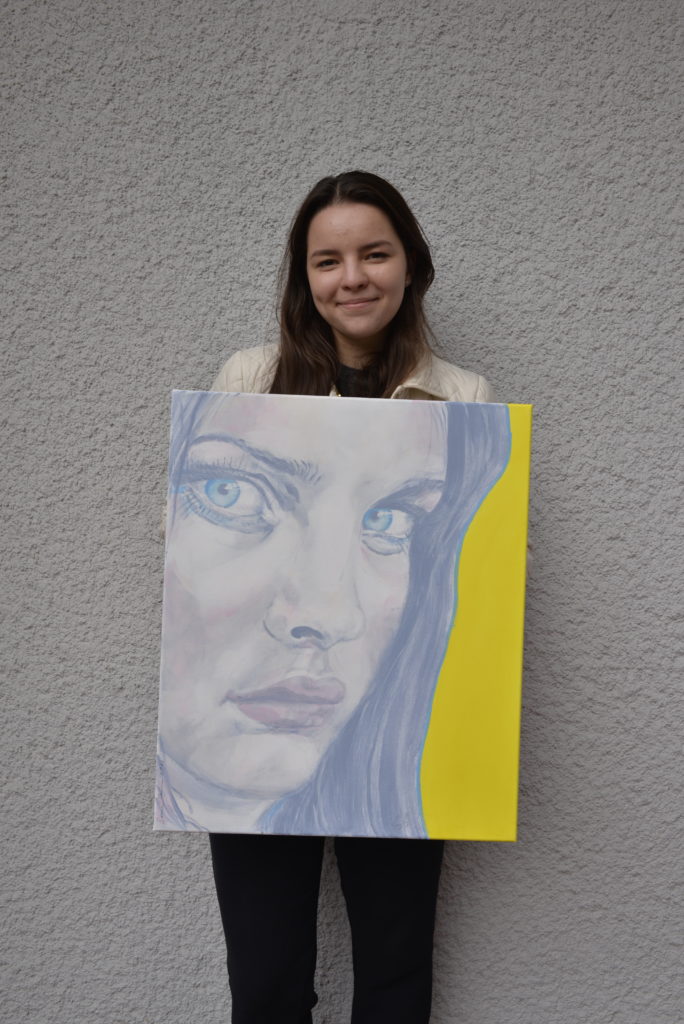 Valentina Churina on Natalia Vodianova:  Born in my home country, Russia, Natalia Vodianova always inspired me with her philanthropic work. The Naked Heart Foundation, founded in 2004, has achieved immense success. It built more than 100 playgrounds all over Russia to allow as many children as possible to play outside. The foundation also made 18 support centers for children suffering from autism and illnesses such as cerebral palsy.
The "100 Portraits of Women Who Inspire" exhibition was connected to the Meet the Artist Lecture Series, a platform for discussing the visual arts and reaching out to the local community. The series was created to enhance the potential of students to think in critical, creative, and cross-disciplinary ways. Presentations serve an essential co-curricular function where course topics, such as creativity, human rights, and sustainability, are explored through the lens of art. The series forms an integral part of courses such as First Year Seminar, Art Appreciation, Introduction to Sustainability, and Current Art, amongst other courses. Artists who are invited this season will be speaking about the use of digital technology in their work, covering computer graphics, electronics, time-based media and holography, a new generation of smart objects for home spaces, and virtual reality technology. This series of lectures is hosted by Webster University's Global Citizenship Program in collaboration with the Media Communications Department and the 
Webster Center of Creativity and Innovation (WCCI)
. The program of the upcoming Meet the Artist Lecture Series can be found at 
wcci.webster.ch/events/meet_the_artist/
.