By: Fiona Maliqi Maliqi and Mimoza Zenullahi
For this project, me and Mimoza worked together and we decided to do different nationalities restaurants that were easy to access and within a budget of a student because we ourselves were having a hard time finding good restaurants to eat at. We did different nationalities because we wanted to try different kinds of foods, and we also got to try a couple of foods for the first time and we were very impressed. We wanted those restaurant suggestions to be available for everyone and not just the people that were going to see our project so instead of doing a PowerPoint presentation, we decided to create a website that everyone can access to see our reviews and suggestions and we also are planning to add other restaurants when we have the time to check them out. We did our restaurant research on Google, but we could not afford to try many restaurants and choose the best one so we checked reviews, we checked the location and we chose the most easily accessible restaurants and student budget-friendly.
We also interviewed the owner of the Albanian restaurant, he was very kind and was open to answering any questions we had. He told us when he opened the restaurant, who he opened it with and how's the work going so far. It was a short interview but we got good answers.
Albanian restaurant -The Supreme Grill
We liked it, the food was pretty good, the service was excellent, and the workers there were nice. We didn't like the interior but the outside had a great view. It was a little far so that's the only downside to it. It was medium affordable. We paid around 20 CHF each. We can certainly say that this was not the best Albanian restaurant in Geneva and we look forward to trying all the other ones. We plan on adding them to the website too. We got qebapa (a type of meat that is greatly liked in Kosovo) and trileqe (a type of dessert made with three different kinds of milk, and caramel on top). We saw that the other Albanian restaurant had fli and other types of Albanian food too so we are looking forward to trying that one in the future.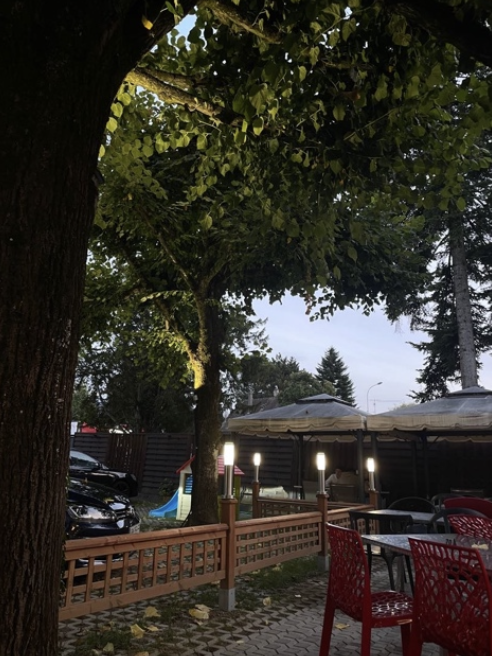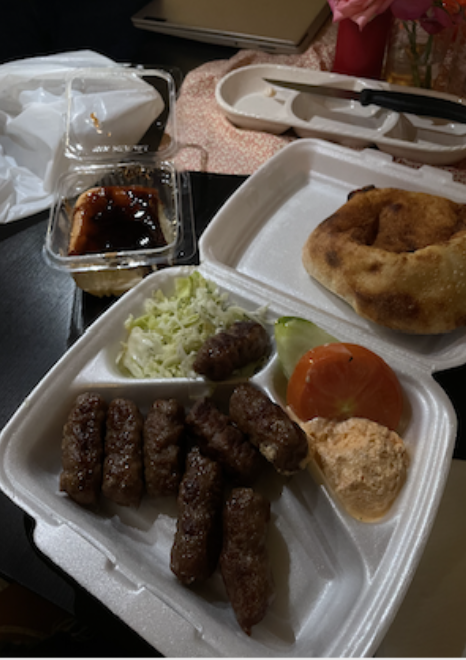 Japanese- Sushi Shop
We loved it, the food was excellent, the service was very good, and the workers had a little bit of a hard time explaining things in English but they were very nice. We liked the interior too, it was like a simple and modern environment. It was very near so we liked that. And we got to try a lot of new foods. It was very affordable considering sushi prices. We both paid 25CHF which we considered cheap for Geneva. As this was the first time for Fiona to eat sushi I can say that she actually likes it a lot and is down to try other dishes too. The cheese Californian roll was her favorite so far. What was the weirdest but a very delicious dish was the avocado and Nutella roll which we did not expect to taste good at all but it surprised us a lot.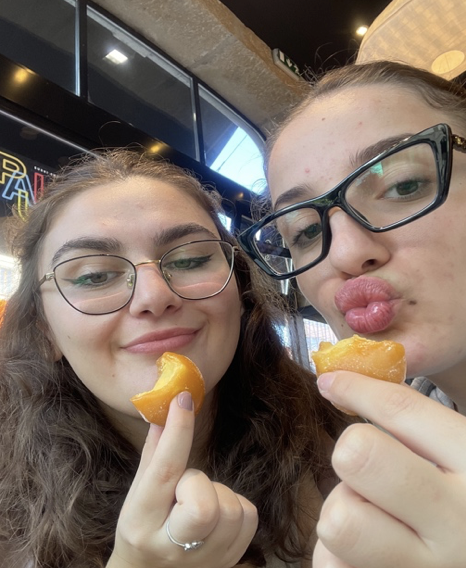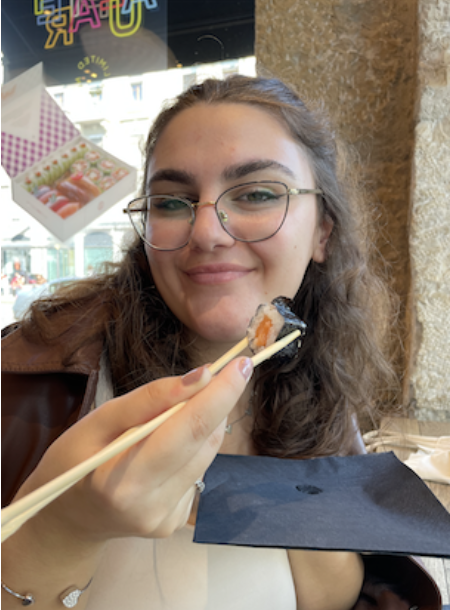 Mexican– Tacos Tacos
It had good food, but it wasn't really authentic Mexican so we plan on trying another restaurant we saw, the menu had a lot of choices though, the place was good-looking but basic. It was very near to Les Berges for the Webster students that live there and it's like 10 minutes away from Cornavin. It was the most affordable one. We paid around 15 CHF each.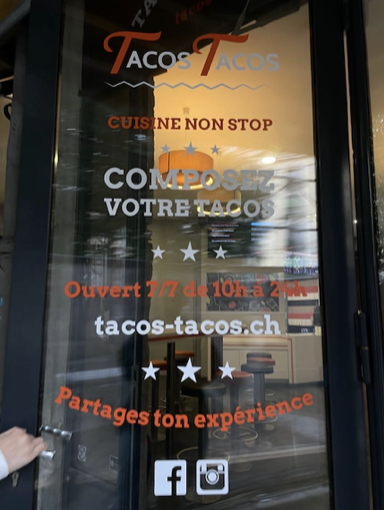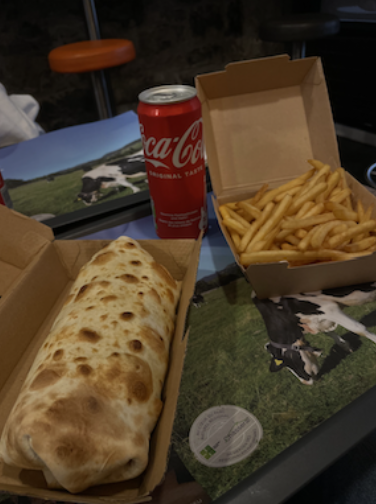 Italian– Molino- it was our least favorite. The food was good but we've tried better Italian food. It was a little expensive for our budget so that's our biggest critique. We both paid around 35 CHF. It was very near Cornavin so that could be a plus. The interior was nice and cozy but very formal at the same time.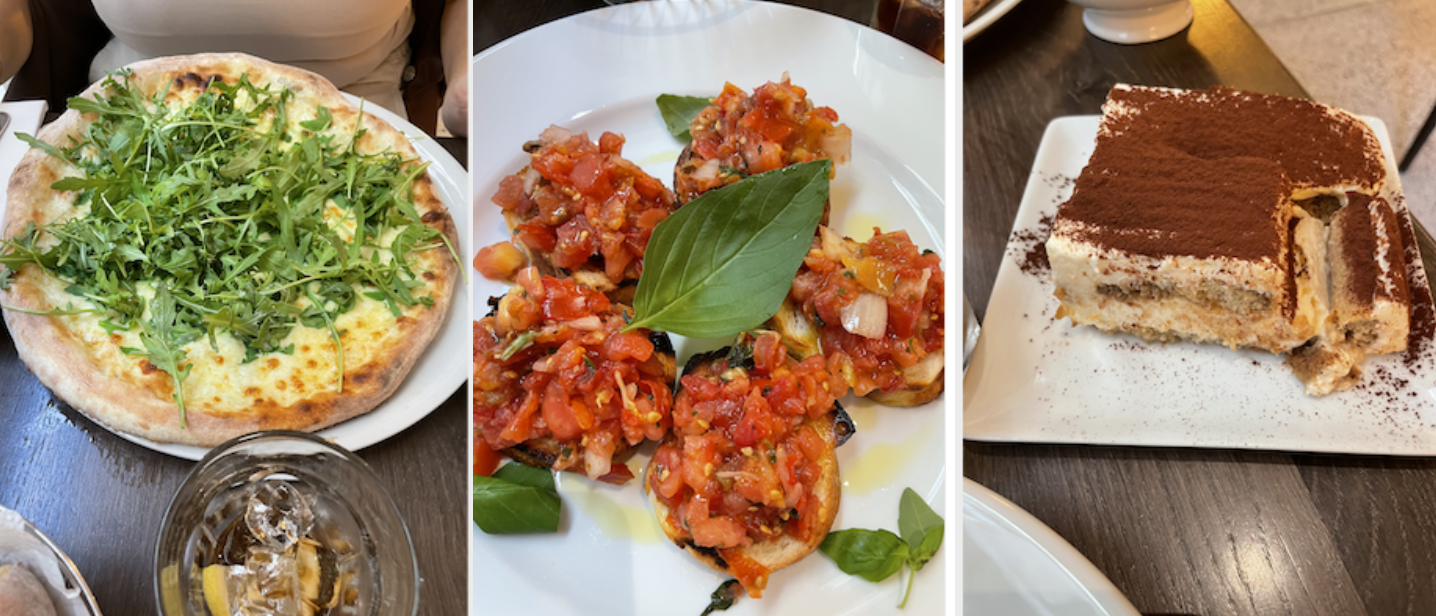 Lebanese – Perfums of Beyrouth – GREAT food, we loved the shawarmas, the service was great, the workers explained everything to us, they were very welcoming, the place wasn't very good looking but still comfortable. It was a walking distance from Cornavin so that was the biggest plus. It was pretty affordable. We paid 20 CHF here as well but that was because we tried more food, if you want just a type of food it is way cheaper. Same as for the Albanian restaurant, we plan on visiting other Lebanese restaurants too
since there are already 2 other restaurants on our list.