How You Can Make the Most out of your Paris Vacation I feel as though every little American girl dreams of going to Paris. We marveled at the Eiffel Tower, recognized the romance of the city and imagined what the desserts tasted like. That dream came true for this American girl. I was lucky enough to celebrate my 22nd birthday in the iconic city of Paris. Everyone knows that Paris is a beautiful city, but there are ways to plan your trip to get the most out of your stay. With a little bit of planning, you can hit all the tourist destinations while navigating the city like a local.
Here are some of my favorite experiences—and how you can have similar ones, too.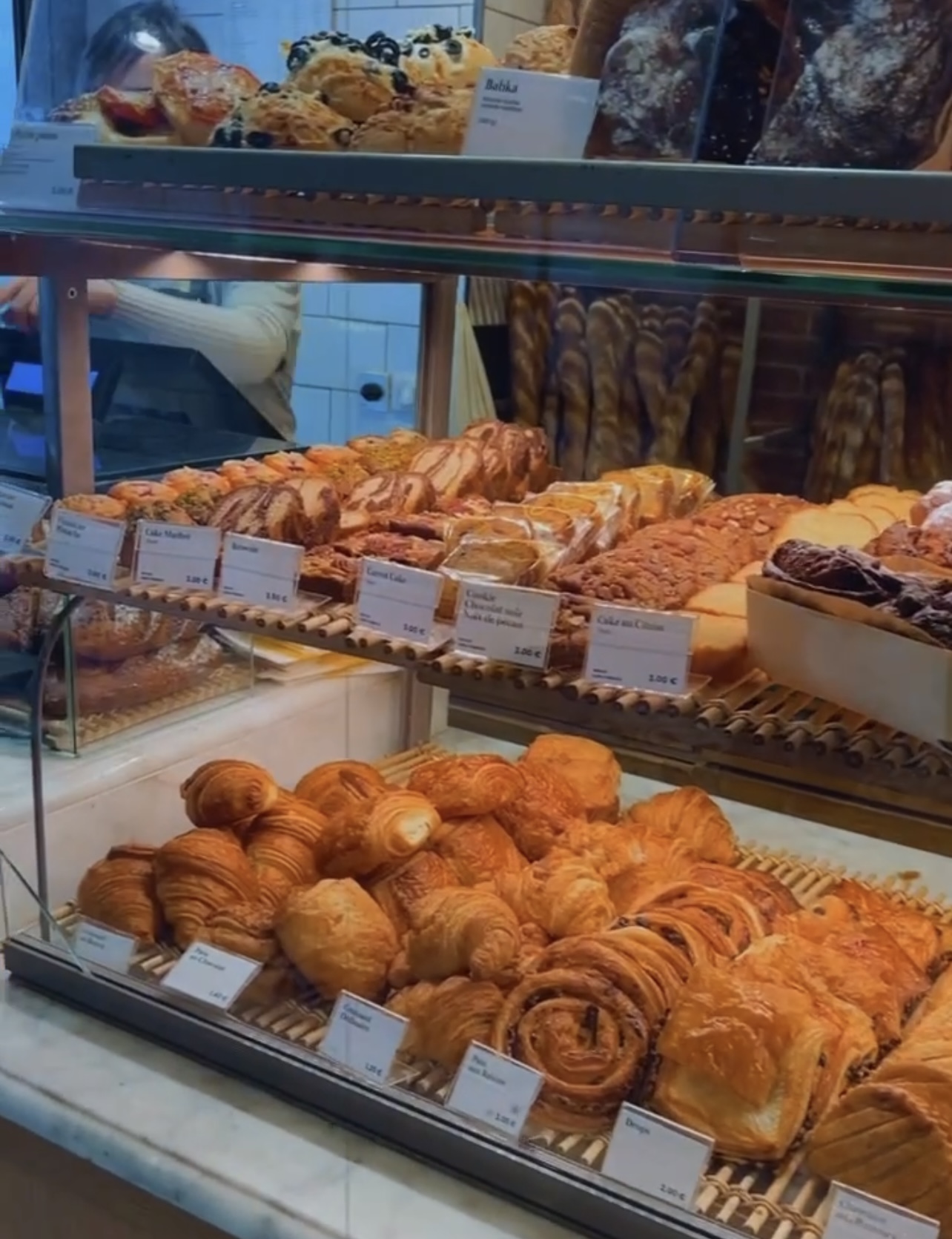 FINDING A LOCAL BAKERY – BUILDING A CONNECTION
If you want to live like a local in a new place, it is imperative that you make connections with the people around you. A great way to do that is find a business to support and frequent that place as often as you can. Food is a great place to start, and in Paris, who wouldn't want to routinely eat croissants and pastries? So, my travel companion and I found Maison Landemaine, a bakery that was one minute away from our hotel. We visited the bakery every morning Friday through Monday, and sometimes later in the day when we had a sweet tooth. We often saw the same employees, who were very kind and remembered us after a couple visits. Recognizing a friendly face in a new city instantly makes you more comfortable and feel less like a visitor.
TAKING THE METRO
In my opinion, routinely utilizing public transportation in a new city is one of the biggest steps you can take in order to feel like a local. Taking the Metro in Paris is not only extremely convenient, but you're literally sitting side by side with locals. Instead of repeatedly paying for bus tickets or Ubers, buying a metro pass for as many days as you'll be staying saves money when you're hopping from place to place. For example, I purchased a three day metro pass for 30 euros, while a one time ticket is two euros. With going from museums to restaurants to tourist stops, this was definitely worth it.
*Tip = do not place your metro pass near your phone for long periods of time, this demagnetizes the pass. I learned my lesson with this at least four times and it was quite embarrassing to keep asking for a new pass.
PURCHASING A MUSEUM PASS
There is no doubt that Paris is an art lover's dream. Because I love art myself and have been studying it for some time, I had to make sure to visit as many museums as possible. When researching tickets for various museums before my trip, I stumbled across the option of purchasing a museum pass. You have the option of purchasing a museum pass for two, four, or six days, and with this pass you are able to get into a vast array of museums and attractions throughout Paris. I decided to purchase a two day pass for 52 euros, and visited about eight spots throughout Paris where the museum tickets ranged in pricing from 10 to 15 euros. So, if you want to see a variety of museums, I urge you to take advantage of this. Plus, the pass allows you to skip lines, which in the tourist capital of the world is very nice.
FINDING A DINNER SPOT
When traveling, we all want to visit restaurants and eateries that not only have great food, but are Instagram worthy. I urge you to hop on to TikTok or Instagram and see what Paris has to offer, and make a reservation for the spots you find. I was in Paris for my birthday, so I wanted to have a nice dinner that night, and I found the restaurant, Bambini on TikTok. The restaurant was beautiful, the food was amazing, (the truffle pasta specifically was to die for) and our dessert came with a sparkler and four employees who sang happy birthday. It was a memorable experience that I will never forget that came about just from scrolling on TikTok.
SAFETY IN PARIS
Because Paris is a tourist destination, some people take advantage of tourists that are not familiar with the area, and pick-pocketing and theft is common. Stay off your phone, bring a bag that can be worn in front of you, and be mindful of your surroundings. Just by utilizing a few of these tips, a trip to Paris suddenly becomes a bit more seamless. Hopefully, my visit makes your future stay one to remember.