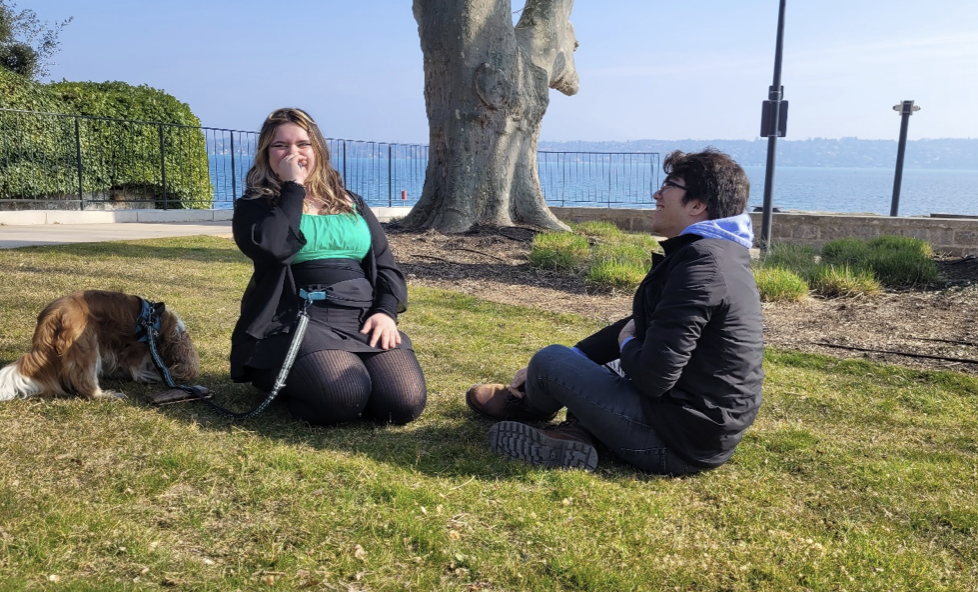 1. Introduction
Midterm week is a time of stress and studying for many students at Webster and all around the world. Given the need to relax during these trying times, we decided to find good places to relax that are also nearby campus. This way, students can take a quick break to compose themselves before going back to study for their exams. In order to help our peers with their growing stress, we chose 5 places that we thought could help them relax. After picking the places to visit, we also decided on the criteria that we were going to use in order to judge the places. This way, we could communicate better the pros and cons of these locations. To achieve this, we came up with the following traits to have in mind:
| | | |
| --- | --- | --- |
| –     Proximity |   –    Area | |
| | | |
Before talking about the places in question, it is important to explain what we mean with the previous traits. Proximity is pretty straightforward; with this we simply judge how far or close a place is from campus by giving the time it takes to reach the destination. Area refers to how big a place is. Crowdedness, Cleanliness and Noise are the traits we gave a score from 1 to 10 for rating. With Noise and Crowdedness, the lower the score the better. A low score in crowdedness means that the place is pretty empty while a high score means that many people go there. Similar to crowdedness, a high score in noise means that the place is loud while the opposite can be said for a low score. Cleanliness differs from the previous two in that the higher the score the better. A high score in cleanliness means that the place is quite clean and well kept, while a low score is the opposite. With the places chosen and the traits explained, we know begin our report on the places and their effectiveness for relaxation.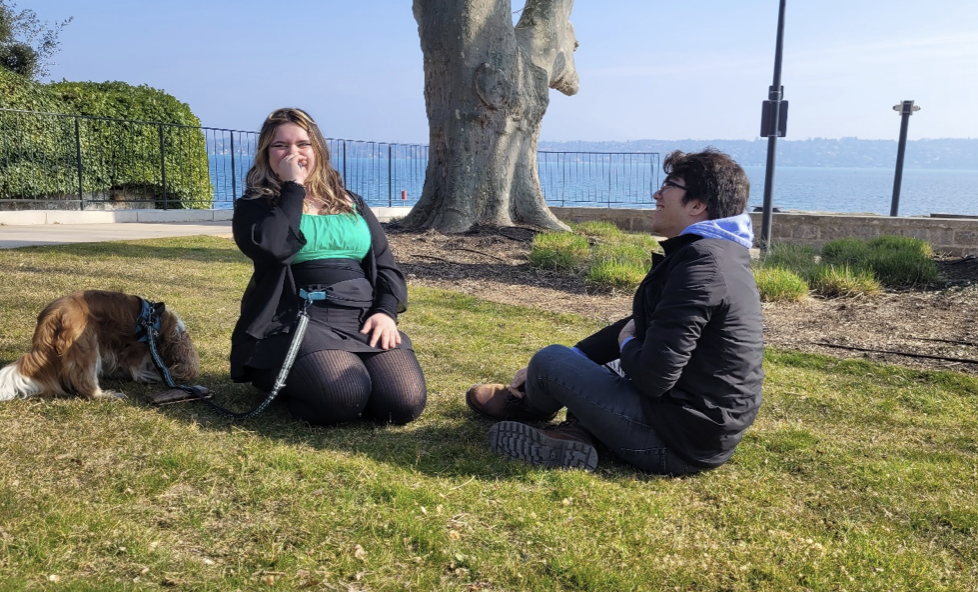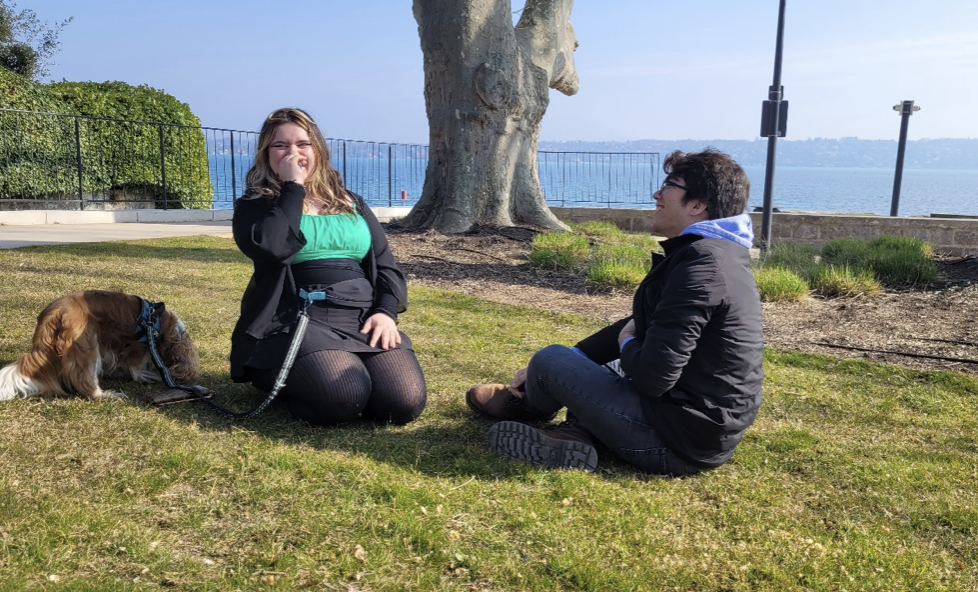 2. Bellevue Lake
Being the closest location to campus, the area around lake in Bellevue is a perfect place to relax. This place is found just 5 minutes from campus and provides a wonderful view to the lake. Students often come to this area to relax and take a breather near the waters of the lake. One can walk around the shore or simply sit down in the benches that can be found around the place. Students may find ducks swimming around the shore to keep them company. Despite it being a medium size place, the Bellevue lake is a clean and quiet place where people can enjoy their time. During summer, the place can also be nice for swimming to fight the summer heat. Since the place is often frequented by students, we decided to interview one of them to learn more about the appeal of this location. 
Do you go to Bellevue lake often, and why?
Yes, I tried to come to Bellevue lake pretty often usually when I have breaks in between classes and it's nice and sunny outside and it's pretty warm. I try to walk over there either by myself or with a friend and always usually spend around like 30 or 40 minutes there just kind of walking around the area or just sitting down and just being in the sun. It's really important because after a long day of classes ahead you know you just want to kind of get outside and have some vitamin D and just some fresh air.
Do you enjoy going there and why? How far away is it?
I really enjoy going there because it's a walkable distance it's about like 5 minutes away. At most 10 minutes if I'm kind of walking more slowly or I'm just observing the nature around me or I'm with a friend we're talking and I really like it because it's very peaceful. There's like some people there but it's not super crowded its usually people who are also just relaxing and resting and with their family and friends and it's nice to just see like the ducks and the water and just people kind of being at peace and having fun.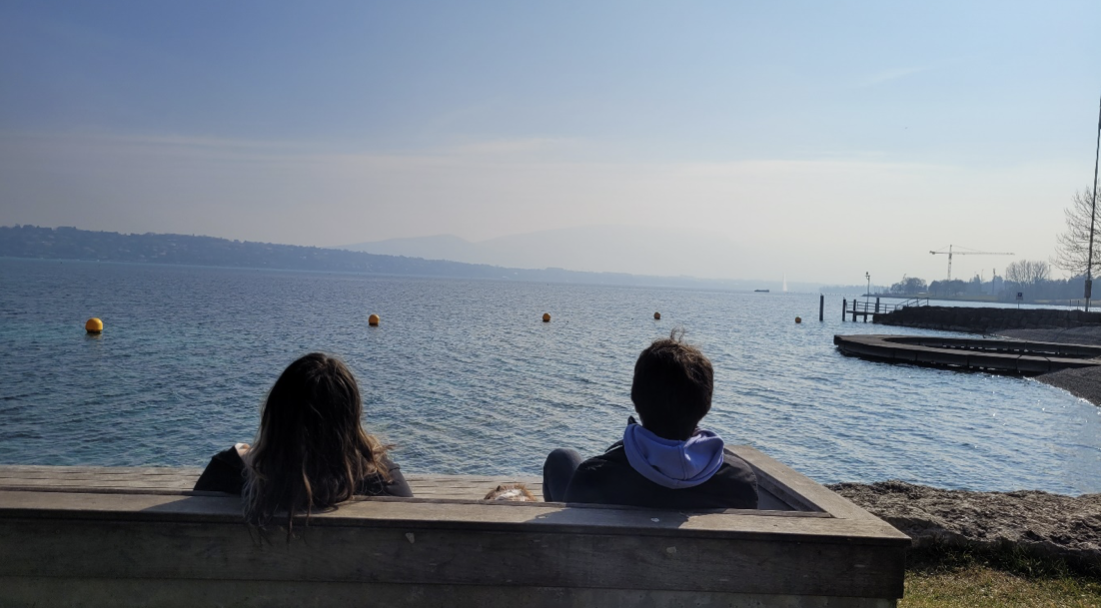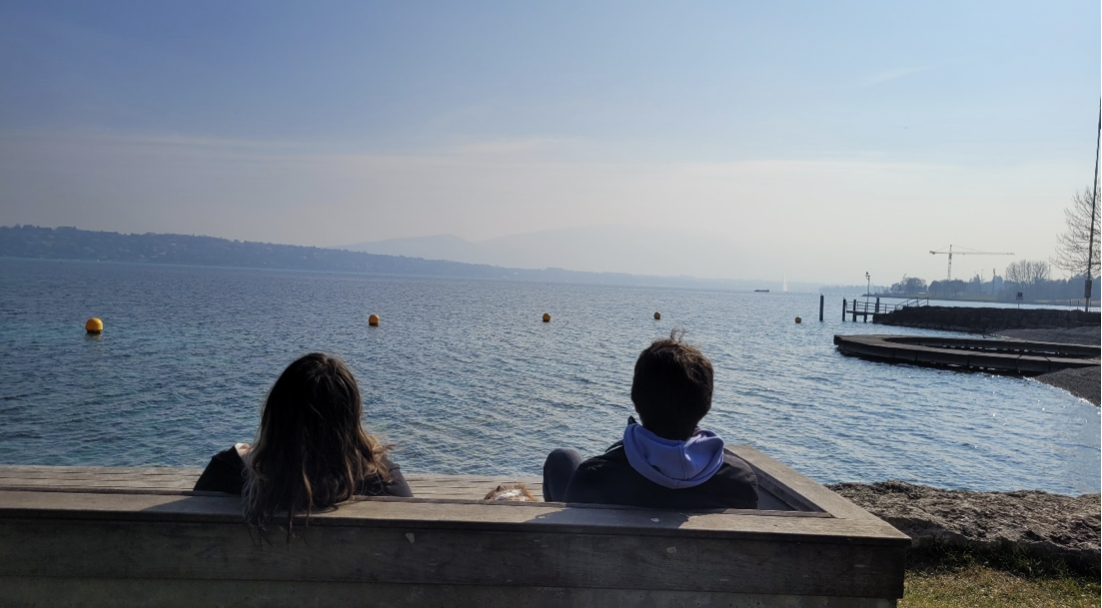 Where at Bellevue lake is your favorite place to chill, and why?
My favorite place to chill there definitely just has to be the benches by the water it's really just relaxing especially there I like the inner pool it has I just like to sit there and kind of think about things and just kind of take a breather from all my classes.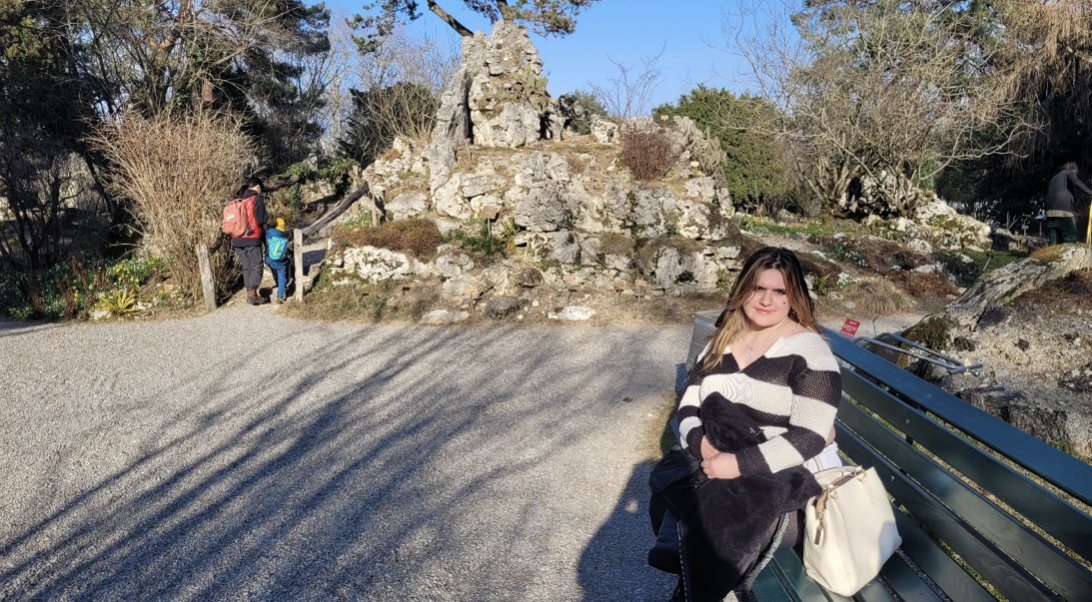 3. Jardin Botanique
For our second place to visit, we went to the Jardin Botanique located in Chem. De L'Imperatrice. This place is a massive garden that serves as an ecological sanctuary to appreciate nature and its beauty. People can enter for free and admire the vast variety of plants that are scattered throughout the garden. Not only can one enjoy the sight of such magnificent flowers and trees, but they can also learn more about them by reading the notes found on informative boards next to them. Walking along the main path feels like being inside a mini fairy tale with how magic everything feels like.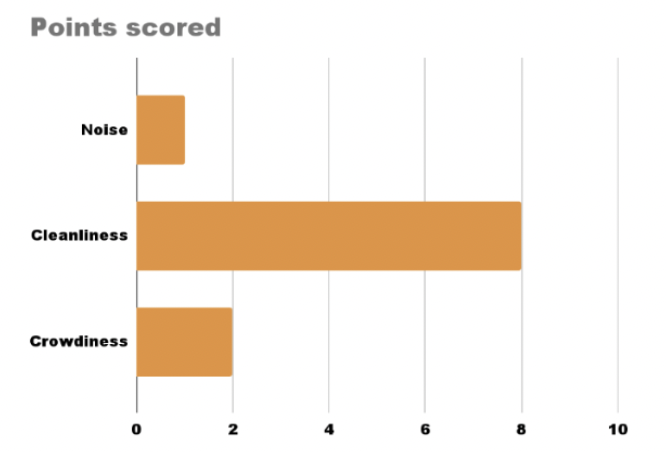 To reach this place, one only need to take the train from campus heading to Genève Secheron and walk up the stairs from the station. The place is immaculately clean due to the caretakers that are often making sure that the flora of the place is being treated with due respect. Since it's a public garden, it is not unusual to find other people walking or laying around the garden. Despite this, the place is so big that there is plenty of space to accommodate all these individuals without disrupting the calmness and quietness of the place. Overall, the Jardin Botanique is truly a beautiful place that people should visit given the chance. It's the perfect place to relax or simply walk around with your friends at any point during the year. We recommend visiting the garden during summer since that's when the place is in its full glory and beauty.