Dark and handsome, his profile read: 188cm, 420 friendly and loves to cuddle. I was instantly hooked, so I swiped right. Now he's sitting in a mid-lit Mexican restaurant, sipping on passion fruit margaritas. His hypnotic eyes are staring at me with anxious curiosity across the table, past my open laptop screen. Aman Malik is about to begin his interview and enlighten us with his personal tinder experience, his advice and his insight into online dating.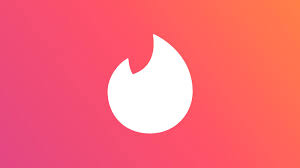 Q: In what way do you use Tinder?
A: Generally, my goal in using Tinder is to make new connections, it doesn't specifically have to be romantic. In fact, Tinder is a great way to meet new friends. Tinder dates are usually a fun way to spend time with people, there really shouldn't be any pressures or expectations from both parties. It's also surprising to hear for Tinder newbies, that using Tinder doesn't mean dating non-stop. Most people rely on Tinder occasionally and casually, going on dates maybe once a month or once a weekend. In the end, Tinder is just a social tool not a way of life.
Q: Have you had any negative experiences with Tinder?
A: Nothing too tragic. I got stood up once on a date after she asked me to buy us wine. Sometimes I get ghosted. Of course, a common issue with tinder is that it can decrease a person's self-confidence if, for example, you would get ghosted or a particular person didn't swipe back. However, I find that keeping an emotional distance with the app helps me keep sane. It's important not to take everything too seriously. 
On another topic, I would advise Tinder newbies to be careful with some unverified, unidentifiable profiles. It's better to be safe and cautious as you never know who's on the other side of the screen.
Q: In what way do you think Tinder changed/shaped society?
A: I think, primarily, Tinder really changed the dating norm, or more so, the courting rituals. Tinder has made it extremely easy to ask someone out, which to most, is the preferable way over anxiously anticipating the rejection of your current crush. That's what it really does, it eliminates crushes and effectively ignores romance. 
On top of that, I think Tinder's swipe function might have had some effect on society. You swipe on what you see and maybe a short profile description. But Tinder users are mostly focusing on the photos, which in my opinion could influence individuals to become shallow and more likely to judge people on their appearance. 
Q: How do you think Tinder will change in the future?
A: I think Tinder will make it even easier to find love. Maybe it will categorize people looking for serious and casual relationships. Maybe it'll start providing vouchers for restaurants, cafes or events to serve as date inspirations. Maybe it'll bring romance back. 
I can also imagine it becoming more socially accepted. I have met people that lie about meeting their partners on Tinder, as if it's tacky or shameful. Instead I think Tinder profiles could become something funny to mention in a wedding speech or to show your future children.
Q: Did you enjoy this interview?
A: Yes (wink, wink).
To those still being precautious about online dating, think of it as a way to have more control over your love life. At least I urge you to try, if Aman taught us anything it's that people you meet on tinder can be pretty cool. However, if you still feel iffy about it, I'll give you a tip, tell them you need an interview for your Journalism class. (wink, wink)