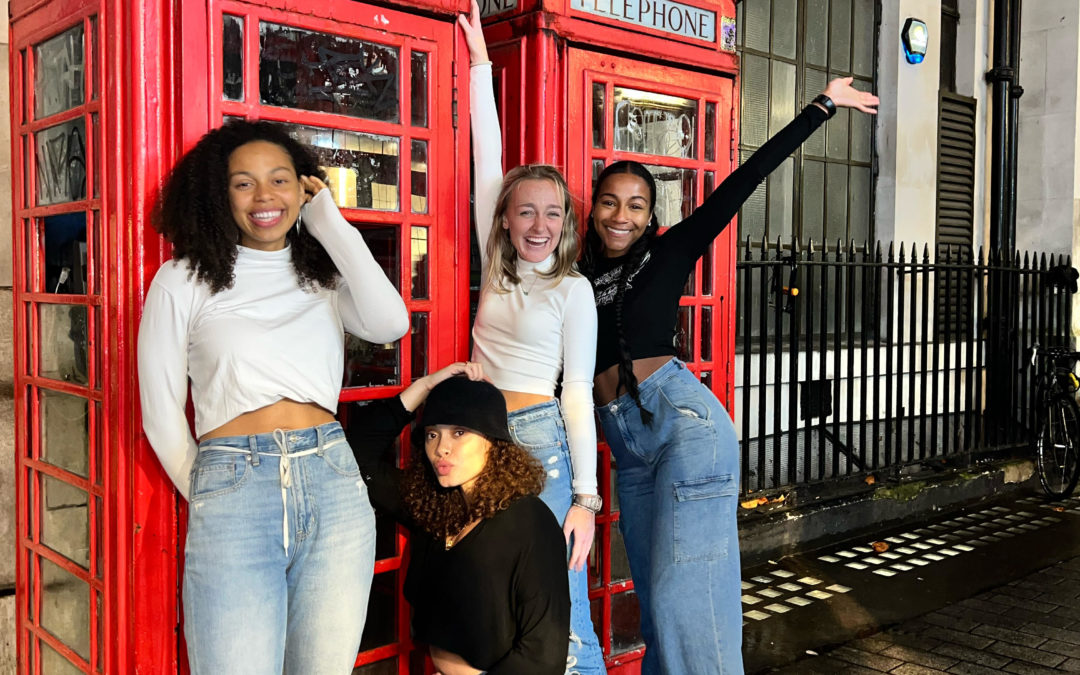 In Portland, Oregon during mid August, Nike Adewumi packed her bags and said goodbye to her family. During the next four months, she would find herself in Geneva, Switzerland for the first time. Though she traveled 5,374 miles to experience Webster University's graphic design program and observe beautiful scenery, the highlight of her experience was making new friendships and exploring Europe with them.
Studying abroad through a university can present students with a variety of opportunities. Within the span of four months, those who study in a foreign country have the chance to travel to places they have never seen, be immersed in a new culture, and establish international connections and friendships that can last a lifetime.
For many, an experience abroad is not a solo adventure. Some may choose to navigate a new culture by themselves in hopes of finding themselves. These students venture out into the unknown alone, challenging themselves by navigating new and unfamiliar spaces. For these students, there is a hope to become a more culturally diverse and well-rounded individual by testing their limits.
On the contrary, many other students choose to connect with other like-minded individuals in hopes that they can share their experience with new people. Oftentimes, fostering these friendships becomes a focal point of navigating a new, unfamiliar culture.
While developing relationships and connections during an experience abroad is great, it is also challenging to grow close to individuals and then live distantly a couple of months later. Unlike simply moving on from a school or job, a study abroad student returns to their roots that may be thousands of miles away, leaving friends and a culture that they may never be near again.
Though this makes for a challenging goodbye, the connections and relationships that are nurtured throughout an experience abroad are substantial and meaningful. Being in such close proximity to others while both being thrusted into an unfamiliar environment and culture fosters closer bonds, despite the time period being short. This opens up a larger conversation as to the impact and meaning of friendships that are cultivated while studying abroad.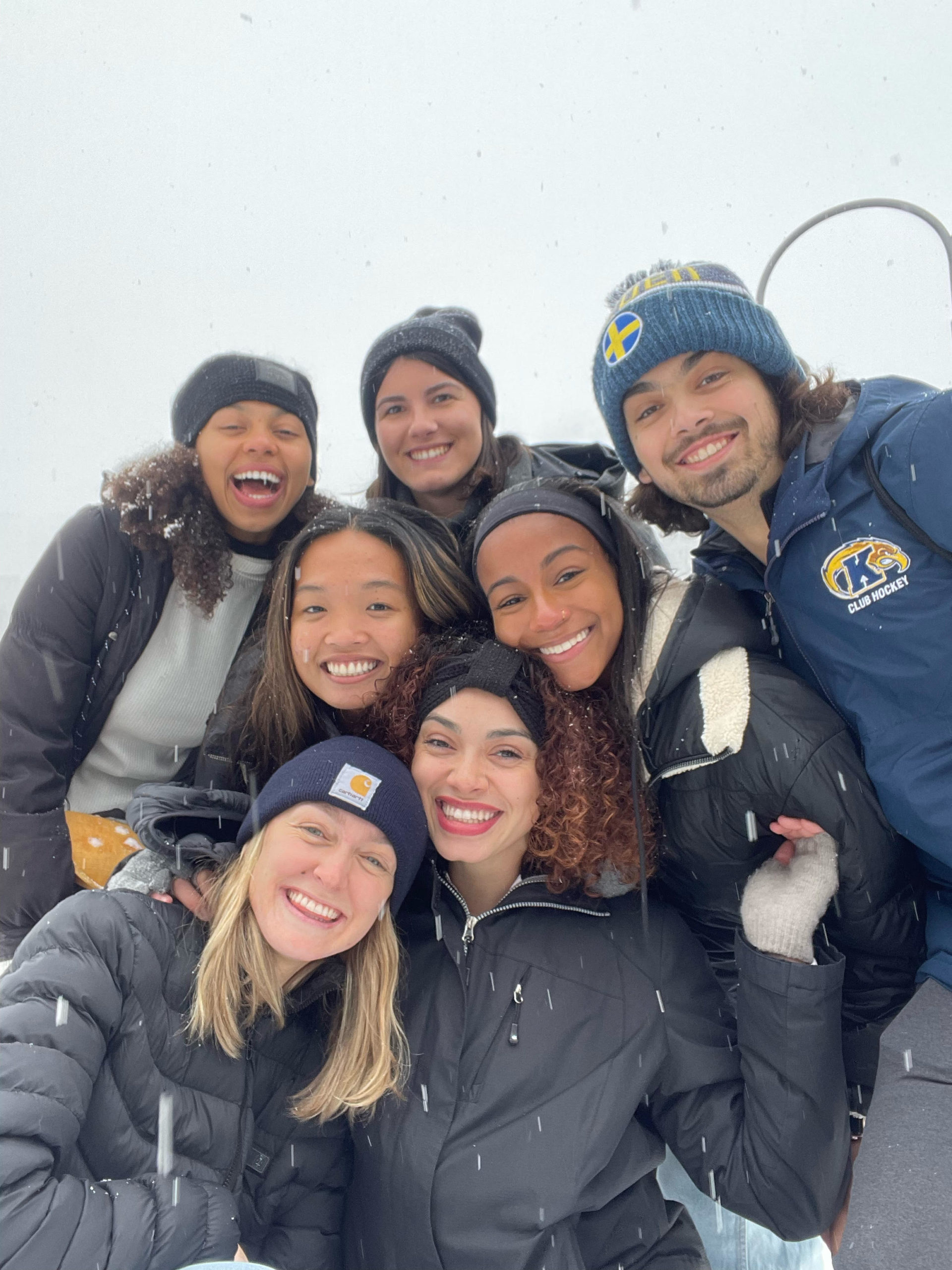 Being that Webster University Geneva is a hub for study abroad students and a popular destination in the university's international course catalog, many students in Geneva can relate to these feelings.
Tijana Ilic, a study abroad student from the Webster Vienna campus, says that coming to the Geneva, Switzerland campus was a 'no-brainer.' Though she came to Geneva for the scenery and activities available, her experience in Switzerland is largely defined by the varying cultures she was exposed to through friends she has made.
"I've made so many friendships," Ilic says. "It was really nice to meet different people from different backgrounds and ethnicities. I was able to learn about new cultures. Since I'm from a predominantly white community and culture, it was really interesting to hear from different peoples' perspectives. Sometimes, I don't really think about it that often, because I haven't been immersed in that kind of environment."
Despite the study abroad experience only lasting about four months, students are likely to grow close to one another during this time period. Because individuals are placed in new situations and inhabit an unfamiliar land, many are more likely to bond with familiar faces in supporting one another. Study abroad student Nike Adewumi can attest to this feeling firsthand.
"I definitely feel like since we've spent so much time together 24/7 and we're constantly around these people, I was forced to bond super quickly," Adewumi explains. "Because of that, I think there's a high chance that these relationships will last. Not necessarily on a daily basis, but as in I have someone I can always turn to and visit when I'm nearby, that type of thing."
While studying abroad, many students find themselves in the position to travel to new places. This experience is enhanced when you have friends to tag along with you. Because bonding tends to be accelerated among study abroad students, it is easy to plan trips with friends. Tijana Ilic is glad that she took advantage of this opportunity.
"So far, my favorite experience was my fall break trip that I did with friends in Barcelona and Venice," Ilic comments. "It was great because most of us were together and it was our first time in those places. It was nice to explore the cities and have adventures. It was especially great because we were on break from school, so we enjoyed our days where we could just laugh on the beach or eat new food together."
As a Resident Assistant in the Les Berges Webster Geneva residence, Josep Garcia has a unique experience when it comes to students studying abroad. Through his position, Garcia has met and assisted six different groups of study abroad students. Because he is familiar with what a study abroad student experiences while studying in Geneva, he knows where to funnel his efforts in developing new relationships.
"Most of the time, the people that come here study International Relations classes because they tend to be political science majors or International Relations majors," Garcia says. "So, I try to take those classes so we can have some classes together, and then it's easier to build a relationship."
As a result of Garcia coming in contact with so many different people through his job, he has had positive and negative experiences with study abroad students, with the fall 2022 semester being a highlight of his time at Webster University.
"Many of the study abroad students that come are very privileged, so I don't really talk to them because they don't really try to get to know the culture of everyone," Garcia remarks. "They just come here, take pictures, and they leave. This is actually the first group of study abroad students that are friendly and try to get to know everyone for who they are. They're not here to just take pictures and post them on Instagram."
At the same time, students have had largely positive experiences while studying abroad. Ilic notes that being in a more tight knit environment makes planning throughout the semester more seamless as well, whether that be trip planning or making small talk in coffee shops.
"I think the highlight of my experience was all the group activities we have done, and how we connect," Ilic says. "Everyone is so easy-going and it's easy to do activities and plan with each other. A lot of the time, I think this is harder in bigger groups. I've liked hanging out with everyone, even if that means just gossipping or chatting."
When the study abroad experience comes to a close, it may be difficult to sustain relationships from miles and miles apart. However, Garcia believes that this distance shouldn't deter one from developing new friendships.
"Everyone is going to leave at some point, even if you're in the States and leave high school, everyone goes to different schools," Garcia explains. "If you think about the fact that people are going to leave and not be here forever, then you wouldn't make any friends ever. It's worth it to make as many friendships as possible if they're good people."
Though time may be limited with friends while studying abroad, it is clear that making new friends in a new country is what makes time there special. Navigating a new country and culture may be a bit unnerving at times, but having a few friendly faces in your corner can easily make you feel more at home. What else are friends for?